Sky Sports views
Every day on Sky Sports News, our group of experts give their take on the big sporting events and talking points. Check out what they have been saying today about Jonnie Peacock's golden performance and more...
Last Updated: 07/09/12 11:41am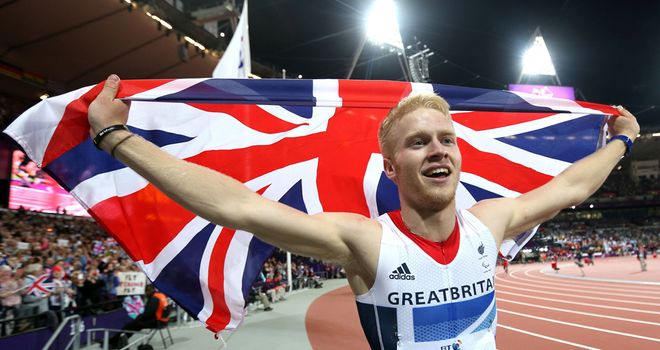 Tony Gale on how England could line up against Moldova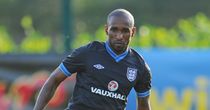 "This is the team I think Hodgson will go with - it's not the team I would pick: Hart, Johnson, Terry, Lescott, Baines, Carrick, Lampard, Walcott, Gerrard, Milner, Defoe. It's a safe pick, isn't it, with one of the best goalkeepers in the world? There may be a doubt as to whether it's Johnson or Kyle Walker - but Johnson probably edges it for Roy. I think Joleon Lescott was our player of the European Championships; he now is the standout figure in that back four for me. Carrick and Lampard, sitting in the middle, have played together on numerous occasions. Milner and Walcott don't necessarily have to stay wide - they can float a little bit - and then just in front of Carrick and Lampard, Steven Gerrard, who hopefully will get on the ball in advanced areas and slide those little balls into Defoe, who we know can get down the sides of defenders and probably is best taker of chances in the squad. That's the way I think Roy is going to go - don't make mistakes in the early days of the qualifiers. Get it done and dusted and let's get to Brazil."
Jon Ridgeon on Jonnie Peacock's victory in the Paralympic 100m final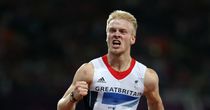 "There were a number of great races last night but you've got to say the blue riband event, the men's 100m, was where it really was at. The tension in the stadium was incredible but you wouldn't know that Jonnie Peacock, who is 19 years of age, was in his first Paralympics. He coped with the pressure brilliantly, he led from gun to tape, he set a Paralympic record of 10.90 seconds - and he talks as fast as he runs in his interviews afterwards. Just think of the potential of Peacock; not only did he beat an amazing field - the depth of quality in that field was remarkable - but already he's been talking about running 10.6 so imagine what he might develop into over the next four years. Perhaps we could see him running for GB in both the Olympics and the Paralympics? You never know. He is a huge talent and he hasn't even tried to tackle the 200m yet, which will be in his plans over the next few years."
David Croft on the Italian GP contenders and Lewis Hamilton's future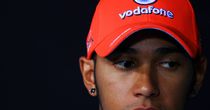 "McLaren are going to be up there, no doubt about that, and don't count out Red Bull as well. They had a pole and win last year with Sebastian Vettel. Ferrari and Fernando Alonso have got to be in the equation - it might just be one of those five drivers (counting out Felipe Massa and Lotus) who are going to take the victory. There will be no excuses this weekend. We're not going to get rain, we're not going to get qualifying sessions washed out.
"A handful of people know the truth about Hamilton's next move and the truth will out eventually, but no-one is actually going on the record saying 'this is going to happen'. Lewis was grilled about his future yesterday and he said 'no, he didn't know where he was going to be driving'. Ross Brawn knows Lewis Hamilton well, he's been a long-time admirer of Hamilton and he would be a driver Mercedes would certainly be courting if there is a chance to bring him there - and I think there is a chance."
Darren Eadie on QPR's Samba Diakite, who is suffering with depression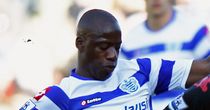 "It's not surprising to me. There is a serious issue that is happening within the game at the moement and finally people are coming out and talking about their experiences. It's a sad time; he obviously needs to be back close to his family, which is the most important thing in these times. It's just a case of what kind of help was there for him while he was here. At the end of the day when you are in that frame of mind there's no way out, I'm afraid. Wealth, age, gender really don't matter - depression can happen to anybody at any time. I speak to a lot of people outside of football who are very wealthy and have lovely families who have suffered from it for years. It's about drawing awareness to that and making people realise that you can talk about it before you get to those depths. Depression is the lowest ebb you can get to but before that there are lots of different stages and it's about helping people in those areas, not just at rock-bottom."