Olympics Panel - Day 4
Throughout the Games, the Sky Sports News Olympics Panel will bring you the very best analysis across a wide range of sports. Here's what our experts had to say on the big stories coming out of London today...
Last Updated: 01/08/12 10:33am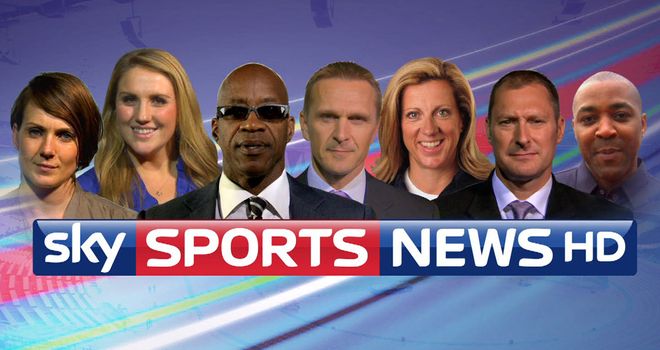 David Wilkie on breaststroke stars Michael Jamieson and Andrew Willis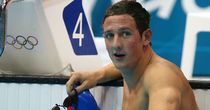 "Michael and Andrew have improved every single swim, and on Wednesday the 200m breaststroke final will be at the same time as their semi-final so they know what they need to do.
"They qualified first and third and will swim the race of their lives tonight; there is no reason why Britain shouldn't get their first gold in the swimming pool.
"It is not guaranteed, it never is, but I am going to stick my neck out and say that either Michael or Andrews should win gold. I hope I am proved right."
Former canoe star Campbell Walsh on David Florence's failure to reach the final of the slalom C1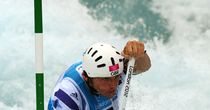 "It was not good for David and GB canoeing that he didn't manage to progress through to the eight-man final. He undoubtedly put the effort in and paddled as hard as he could but technical errors crept in after a good top half to his race. A two-second penalty near the finished sealed the deal and he finished in 10th place.
"The penalty, which he incurred for hitting a gate, made a difference but it was more the fact that he had lots of small technical errors creeping in, which added up to several seconds.
"He will be very disappointed but the silver lining is that he does have another event so he will be hoping to make amends in the doubles event with Richard Hounslow on Thursday."
David Wilkie on the British swimmers' struggles in the pool
"It's tough to win Olympic medals and it seems even tougher here, but the times maybe aren't as good as we expected. It is really up to these British athletes to really push themselves as hard as they can as they are not producing the goods.
"Liam Tancock came fifth in the 100metre backstroke final, a third of a second off a bronze medal. That seems a small amount of time but in swimming that's nearly a body length and Liam is going to be extremely disappointed.
"I don't want to get down on these guys because they are doing their best but their best doesn't seem to be good enough at this level. They are not swimming as fast as they have before, which is the least they should be doing. I don't know what the answer is; they've trained hard, had the best facilities and a lot of money has been spent on British swimming. Maybe we have to start asking a few questions."
Cassie Patten on the accusations being levelled at swim sensation Ye Shiwen
"This makes me so angry. She is a 16-year-old girl who is swimming incredibly well, beating her PBs, so people automatically say she is on drugs. I dropped five seconds when I was going into the Olympics, going from 24th to eighth, and I wasn't on drugs. If anybody had even mentioned the idea that I was on drugs it would have left me heartbroken.
"The Chinese like to stay in China and compete against their own. They don't really do a lot of competition outside but they train incredibly hard and want to bring honour to their familes."
David Wilkie on gold medal prospects Rebecca Adlington and Keri-Anne Payne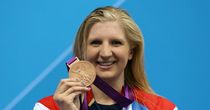 "I can't see Rebecca being beaten in the 800m freestyle; everything has been set up perfectly for her. Her 400m was a good, gutsy swim and she showed in the final 25m of that final, in which she claimed a bronze, that she has got the speed. If Rebecca swims three or four seconds slower than her best she will still win the 800m so it shouldn't be too tough.
"Payne, meanwhile, is the favourite in the 10km marathon, but when you're swimming outdoors and you've got 25 other swimmers clamouring for positions anything can happen. If Britain get two golds we'll be saying that the swimmers have done great and that would take us up to three medals, halfway to our target of six."
Charlie Turner on Ellen Gandy's elimination from the 200m butterfly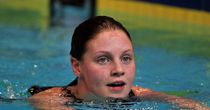 "Ellen was the world silver medallist last year and we were expecting big things from her here; she was one of our big medal contenders. Unfortunately she swam about four seconds off her personal best in her heat, finished 17th and has not made it back for the semi-finals.
"Swimmers tend to have a heavy workload throughout the year and then about two or three weeks out they remove that workload and do a lot less. So your body goes through adaptation and you hope that happens a week before so that when you get to the meet you are ready to race.
"Sometimes you get that wrong and your body is still going through a stage of adaptation when you get to the meet. Maybe that happened to Ellen but she always turns up to meets in such great shape so I was surprise to see her swimming four seconds off her best here.
"We still have Becky Adlington in the 800m freestyle and she should hopefully get a gold medal there. Francesca Halsall is ranked number two in the world on the 50m freestyle and number three in the world on the 100m freestyle, so hopefully she can pick up one or two medals and we can still hit four medals here. But five or six (the target) is rapidly disappearing."
Cassie Patten on Ruta Meilutyte's gold in the 100m breastroke final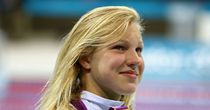 "I had complete goosebumps watching her. I don't know her that well but seeing her in that post-race interview brought me to tears. She was so overwhelmed by the fact that she had just won an Olympic gold medal at 15 years old - Michael Phelps didn't do it when he was 15 - and then she looked down the camera and spoke to her Dad in Lithuanian. It was amazing.
"It is an incredible feat. She is not a full-time swimmer; she swims all the time and she doesn't have a job but she is going to school and has her mind on other things so to come through and win an Olympic gold at 15 when she is at school. Wow, wow."
Look back at what our experts had to say on day three
Look back at what our experts had to say on day two