Olympics Panel - Day 3
Throughout the Games, the Sky Sports News Olympics Panel will bring you the very best analysis across a wide range of sports. Here's what our experts had to say on the big stories coming out of London today...
Last Updated: 30/07/12 9:02pm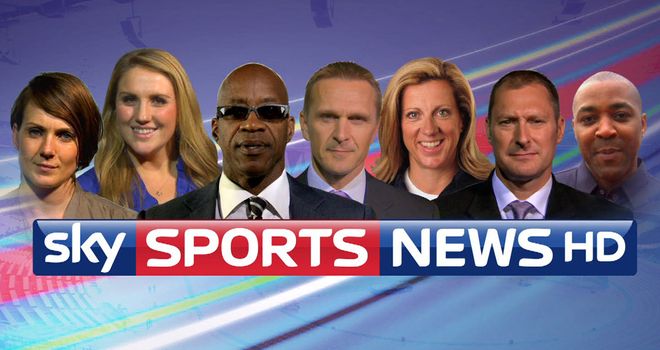 Louise van Hoof on Tom Daley and Pete Waterfield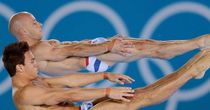 "I wouldn't say it went wrong as such; they did three fantastic dives and then on the fourth Tom just missed it slightly and the fifth wasn't the best they'd done. They brought it back together for the final dive, and you could see they were fighting for that medal, but unfortunately it wasn't meant to be today.
"They really wanted it the whole way through. It would have been easy to give up when they thought they were out of the medals but they were always knocking on the door and trying to get back into third place.
"They'll be really disappointed. They had high expectations on them today and it was something they both really wanted and they've been training hard for. Hopefully they'll both go back home, focus and bring it in their individual events.
"Both of them have performed really well. The pressure on Tom has been more than any British diver has ever experienced before, but he's handled it really well. Now he knows what to expect before his individual event. He'll be much more settled, he'll know what it feels like and he'll do us proud."
1976 Olympic gold medallist David Wilkie on Liam Tancock finishing fifth in the 100m backstroke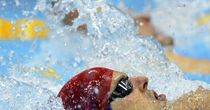 "It's all about planning, getting the training right and getting the right event. I trained for the 200m breaststroke and won that and trained for the 100m breaststroke and came second. You could ask which one did I train harder for? Liam Tancock is the world record holder at the 50m, but there's no 50m backstroke here, so he can't train for that. He's got to train for this, which is not his best event because he's an all-out sprinter. It's a shame that the 50m isn't here, but there you go. It's not an Olympic event and you've got to take what comes to you."
David Wilkie on Missy Franklin's first gold medal of a possible seven in the 100m backstroke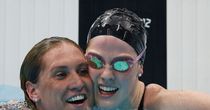 "Gemma Spofforth is still the world record holder, but Franklin nearly broke the world record. She was just off it. Franklin qualified for the 200m freestyle and then won the 100m backstroke in the Olympic Games half an hour later. This girl is tough! We thought she didn't swim very well in the 200m freestyle semis, but she must have been saving herself for the final. It's incredible to think she swam four lengths of extremely hard front crawl and then it comes to the 100m backstroke and she wins it - and she wasn't even favourite for that. That's the first gold, I don't think she's going to get seven, but one gold is still pretty good!"
David Wilkie on Robbie Renwick finishing sixth, as Yannick Angel took gold in the 200m freestyle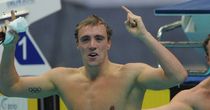 "He didn't do his best time, but Robbie is going to be fairly happy with sixth place and getting into the final, but he was some way from getting that bronze medal. Every final is full of great people. You had the world-record holder in there and he nearly beat him, so he did a good race. But the French are swimming so well and I think that was a race beyond him. You've got a guy that's sprinting well and the French team are putting a great performance in."
Cassie Patten on the challenges facing Hannah Miley in the 200m medley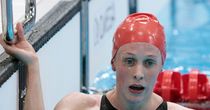 "Britain's Hannah Miley is ranked seventh in the world at the moment, but there are only three seconds separating the top 25 girls in the rankings. The turns, such as the switch from backstroke to breaststroke, are very technical, but Hannah is so good at working on those points in training. She will be going into butterfly off the dive and will be looking to break out as close to the 15m line as possible and really utilise that start, but the medley is won and lost on the breaststroke.
"Hannah was disappointed by her performance in the 400m IM (she finished fifth in the final) but sometimes the disappointment brings out the best in you. I think she could make the final, but Stephanie Rice - who has had a shoulder injury and saw her world record go in the 400m IM - and Alicia Coutts - who got a bronze in the 100m butterfly - are the favourites."
Chris Cook on Rebecca Adlington's bronze from lane eight
"Anyone who knows anything about swimming will tell you that bronze medal was a tough one to get. Medals aren't just in the centre lanes, which we focus the fastest swimmers on, they're going everywhere and to come from lane eight was just unbelievable. Being in lane eight actually worked to her advantage because she was out of the way of getting dragged in to anybody else's race plan because the two girls took it off very quick. I thought they might die in the last part of the race and I was getting very excited, but they kept on going so give them their due. They gave phenomenal performances last night.
"I think she's in great form and that 400m is not her number one event. She won last time, but getting a bronze medal this time when the field has moved on is just phenomenal. It looks so good for the 800m because her back-end speed - how she came back at the end of the race - was really encouraging. Anybody who's a geeky statto like me was looking at it thinking this is really good news for the 800m. I'm really excited for her to get what she deserves."
Paul Walsh on improvements for the Team GB men's football team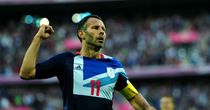 "It was 3-1 in the end, but the result maybe looks a bit more comfortable than it actually was. It was an entertaining game and I enjoyed watching the UAE. They came and had a go, tried to play some good stuff at times but they maybe weren't physically equipped to really take on the likes of Senegal and even the GB team. It was a good result for Stuart Pearce. He'll be relieved and happy because he's got a lot of players game time, the older guard got on the scoresheet and so did some of the youngsters.
"It was a different test because the Senegal game was a physical encounter. These UAE players were sharper, they had to stay on their feet and compete with their clever movement. Team GB looked fitter in this game and that's going to happen; in every game they are building their fitness and they've got to keep getting the result to get through the group and I'm sure they'll be there in a week or so."
Charlie Turner on Ye Shiwen swimming faster than Ryan Lochte in the final 50m of her 400m IM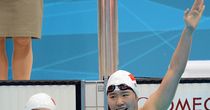 "I saw that split and I couldn't believe what I was reading. She came back in the last 100m of the 400m medley in pretty much the same split as Ryan Lochte, who is pretty much the greatest male swimmer at the moment and almost broke the men's world record. Her last 50m was actually quicker than his last 50m.
"She actually swam through the world record line, which I've never seen anybody ever do, especially considering we've gone backwards in terms of suits. In 2009 we had the non-textile suits, when all the records on the books went and now we're back to textile suits and people didn't think world records were going to go. But she didn't just break it she completely smashed it. That was an incredible swim to watch."
Look back at what our experts had to say on day two