Olympics panel - Day 1
Throughout the Games, the Sky Sports News Olympics Panel will bring you the very best analysis across a wide range of sports. Here's what our experts had to say on the big stories coming out of London today...
Last Updated: 29/07/12 10:57am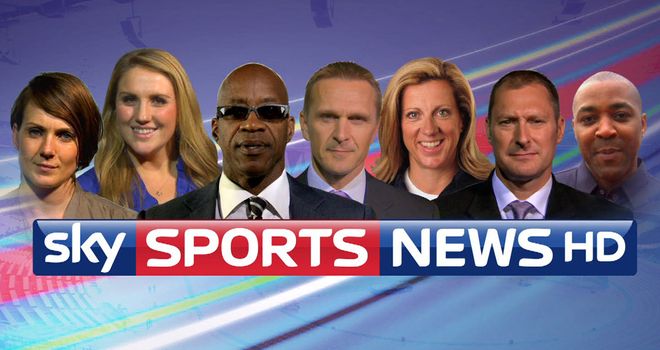 Team Sky rider Luke Rowe on what went wrong for Mark Cavendish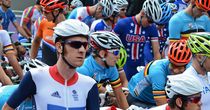 Team GB were left with a lot of work to do. Earlier on they did a lot of the work themselves and did not get a lot of help from other sprint nations such as Germany and America who I thought would have contributed a little bit more. With small teams you do need the help of other nations. We just saw Andre Greipel lead the sprint in for fourth and you ask yourself why didn't Germany contribute a bit more earlier on. The GB boys rode incredible and they have all finished in pieces - they all gave their best. There is always another day. There are still a lot of races left this season and Mark Cavendish will still want to win them, he won three stages in the Tour de France so the summer has s till been successful for him. It did not quite pan out the way we hoped today but that is bike racing for you, it is so unpredictable and anything can happen.
Nick Gillingham and Cassie Patten on empty seats at the Aquatic centre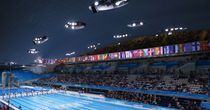 Nick: I saw the empty seats and wondered what on earth was going on. The talk at the ground was that they were corporate hospitality tickets and possibly the individuals were up very late at the opening ceremony so perhaps didn't take the offer. I think it is a real shame that real supporters of the sport cannot be there and it has to be addressed in the near future.
Cassie: Sponsorship is very important but at the same time so are the fans. It is about getting that balance right - if they are not going to turn up then maybe there should be a last minute ticket section where people can come here and try their luck. To see empty seats is not only bad for people who want to watch but it is bad for the swimmers too.
Cassie Patten on men's 400m Individual Medley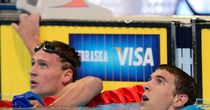 Ryan Lochte is world number 1 at the moment and he has beaten Michael Phelps in the US trials. Lochte is top of the world at the momenta nd I think this is going to be his event. Joe Roebuck is seventh in the world at the moment and his times are about 7 second off Lochte's. Finger's crossed for him to make the final but I think Lochte has this one - he is such a showman too - he has the swagger of Usain Bolt. It is going to be an interesting race.
Watch more of Cassie's predictions here
Jonny Nelson on Olympic boxing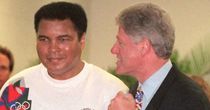 Olympic boxing is more about the finesse of the game, it is more brains then brawn and that is what the judges want to see. At the Olympics you cannot be the toughest man here, you have to be the smartest man in the ring.
Winning an Olympic gold is just massive, it can turn you from a star into a super star - like your Muhammad Ali's, like your Oscar De La Hoya's. That is the different between being an average champion and a champion across the board. There are two things that stand out at the Olympics - the 100m final and the heavyweight champion. You still need to put the hard work in though - just because you win it does not give you a passport to stardom.
Charlie Turner on swimming trials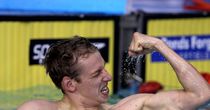 She had a really solid swim this morning, she was about two seconds off the pace she went in the trials in march but I think she will be a lot quicker this evening. She has made the final in sixth place and has a little bit of work to do to get into the medals. She is really strong and will not give up.
I don't know what happened to Michael Phelps this morning, maybe it was a case of being a little bit rusty. He got his timing wrong and we know he is capable of a lot more than swimming 4.13 for a 400 medley. He is the world record holder and has swum 4.03. I expect him this evening to come out and be a lot quicker and a totally different athlete and give Lochte a race for the gold medal.
David Carry had a really solid swim to make the 400m freestyle final. He didn't make the team the first round but went away and came back for the second selection meet and qualified there. He had a really strong swim this morning and qualified for the final with the 7th fastest time. As long as you have a place in the final you have a chance for a medal so it will be a great race for him.
Duncan Goodhew on Hannah Miley and David Carry
She is terrific girl but she needs to have an incredible swim to win - I am always optimistic though so Go Hannah!
David Carry has really lifted his game, I think to get on the podium is going to be a real ask but if you have a ticket in the lottery then you have a chance to win!
British swimming are predicting six medals - I think we can go closer to ten. That is including Open water. Keri-anne Payne is just superb; she is carrying a lot of weight on her shoulders. It's a tough place to be when you have all that pressure and expectation.