Lord Coe urges Britain to cash in on success of Olympic Games in London
Last Updated: 11/07/13 11:14am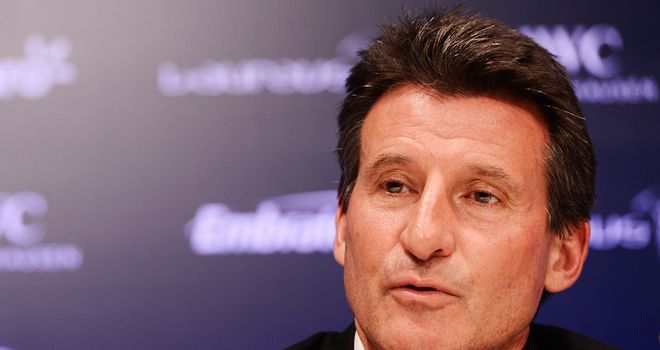 Lord Coe: Wants Britain to cash in on the success of London 2012
Lord Coe has urged Britain's workers to get behind a new initiative to cash on the success of London 2012.
Almost a year on from the Olympic Games, Coe joined organisers and stakeholders in London to launch a bid to raise more than £1m to help young people enrich their lives through sport.
The initiative is called 'Keep the Promise' and is the brainchild of the Sported foundation, which was established as a direct result of the legacy promises of the Games.
Employees of large organisations and businesses are being asked to donate £20.12 or £2.12 through company payrolls.
Coe said: "Sported is a charity that has fundamentally understood the importance of not only creating opportunities for young people to play sport but also creating the infrastructures around them with people who are experienced mentors."
The campaign is headed by Sir Keith Mills, who founded Sported in 2008 with a donation of £10m and who has built a charity which supports 2,500 grassroots sports clubs and projects throughout the UK with a network of 250 volunteer mentors.
The foundation has made grants of more than £2.4m and helped its members find a further £4m from other sources.
Mills said: "For many young people across the United Kingdom access to sport is not easy and they are therefore missing out on the wonderful and positive things that sport brings to us.
"In disadvantaged communities sport creates opportunities for people to develop self-respect, confidence and social skills that will help them to make the most of their potential."