Injury sidelines Jessica Ennis-Hill from famous Diamond League meet in Oslo
Last Updated: 10/06/13 2:58pm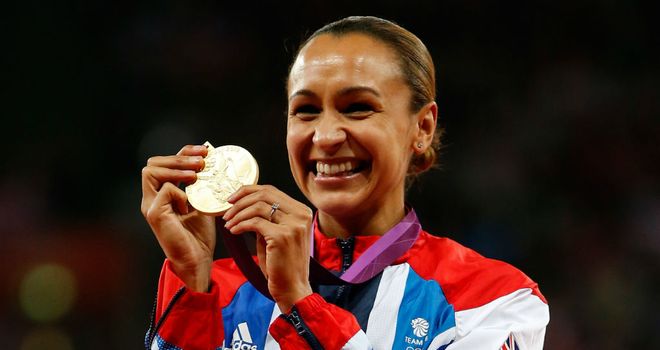 Jessica Ennis-Hill: No Oslo outing for Olympic champion
Jessica Ennis-Hill will not take part in the Diamond League meeting in Oslo later this week as she continues to battle a foot injury.
The Olympic heptathlon champion has not competed at all this season, opting to miss a possible indoor campaign and then being set back by injury after getting married to long-time partner Andy Hill in May.
Ennis-Hill was due to return to action in Edinburgh on Saturday, but had to pull out on medical advice, and her team has advised her not to participate in the famous Bislett Games which takes place on Thursday.
"I am so frustrated as I want to get out there and start my season, but am being advised to look longer term and focus on a plan that enables me to be in the best shape for the World Championships in Moscow in August," said Ennis-Hill.
"Things are getting better and the stiffness is improving - but not quite as quickly as I would have liked.
"My next planned event is the Combined Events Challenge in Estonia at the end of the month, but I know that my coach, Toni Minichiello, will be looking at the race calendar for the next few months and making a few new plans!"