Jonathan Edwards defends London 2012 ticket prices
Last Updated: 24/04/13 3:10pm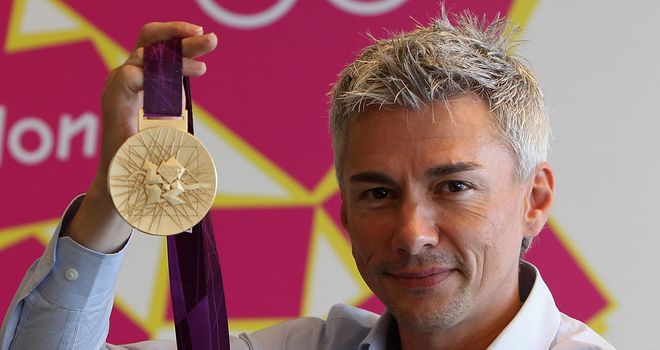 Jonathan Edwards: Was a board member for LOCOG
Jonathan Edwards has defended the ticket prices at last year's London Olympics after they were criticised in a report by the London Assembly.
In a report released on Wednesday, it was revealed that the cheapest tickets available to watch medal sessions in athletics, track cycling and swimming were £50.
In addition, the average price for tickets to watch Mo Farah win the men's 5,000m final were £333, with 58% of people paying more than £294 to watch the man's 100m final.
However, former Olympic champion triple jumper Edwards, who served as LOCOG athletics representative, believes organisers did enough to ensure tickets were affordable to fans while also meeting revenue targets.
"Probably 90% of the tickets were £100 or less, so a huge amount of effort went into making sure there were tickets across every price point," said Edwards.
"There were things like Ticket Share - where the corporate tickets were funding free tickets for young people. There were tickets to get into the park for a very small amount of money.
"But at the same time there was a massive revenue target to meet and I don't think anybody in this country would have felt very happy if there was a big deficit from organising the games, which the Government had to find money to bail out the organising committee.
"So, you pick out the marquee events and you talk about those very high ticket prices but this is the biggest sporting event in the world and it's not going to come cheaply.
"And I think to balance that there were a lot of very affordable tickets. So, in what was a very difficult balancing act I think the organising committee did well."
Former British hurdler Jon Ridgeon said that while the ticketing process was not perfect he felt LOCOG did a good job of balancing prices with budget requirements.
"Some of the figures are eye-watering but I do have a lot of sympathy for LOGOC because they were trying to master the difficult balancing act between making a lot of tickets affordable - and in every session there were some affordable tickets - but also raise commercial revenues.
"Some of the sessions were clearly not as accessible as they should have been but many of them were. Did they get this balancing act right? Perhaps not.
"But they did a reasonable job and people could still get to the games. At the same time LOCOG managed to minimise the public subsidy.
"Where LOGOC did perhaps score an goal was through the ticketing process it was rather secretive and they could have been more transparent."