The London Assembly has criticised ticket prices and availability at the 2012 Olympics
Last Updated: 24/04/13 2:42pm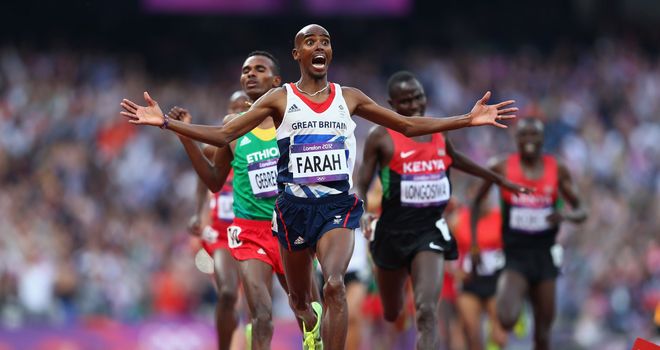 Mo Farah: Tickets to see him win 5,000m had an average price of £333
The high price of tickets for some 2012 Olympic medal sessions has been criticised by the London Assembly.
The report highlights that the cheapest tickets available to watch medal sessions in athletics, track cycling and swimming were £50 with an average price for athletics of £231.88.
In addition, the average price for tickets to watch Mo Farah win the men's 5,000m final were £333, with 58% of people paying more than £294 to watch the man's 100m final.
Seeing Tom Daley land bronze in the men's 10m platform diving cost an average of £203.
Lessons
While the report does praise LOCOG for the staging of a "hugely successful" Games and applauds affordable ticket plans such as the Pay you Age scheme, it is damning of the way many were priced out of attending.
Committee chairman Andrew Dismore said: "For many ordinary people, the lack of available affordable tickets for certain sessions meant there was little chance of them being in the crowd to see their sporting heroes win gold.
"Given that ticket sales massively exceeded their target, this was a missed opportunity to reward those taxpayers who funded the Games and inspire a generation to participate in sport.
"We must learn the lessons from London Olympics and Paralympics if we are to host future sporting championships successfully."
Among the recommendations from the report, the London Assembly says ticket arrangements should be more transparent, there should be a more consistent approach to pricing and that ballots should be used to allocate tickets.
The Assembly plans to share the findings of its report with the organisers of the 2014 Commonwealth Games in Glasgow, the 2014 Winter Olympics in Sochi and the 2016 Olympic and Paralympic Games in Rio.