Athletics: Plans for axed Jessica Ennis stadium in Sheffield to be revealed
Last Updated: 12/03/13 11:15am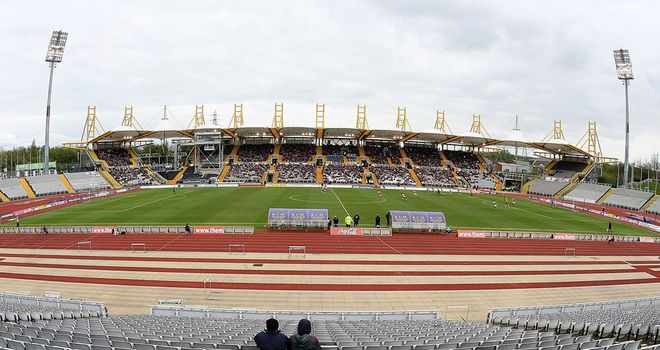 Don Valley Stadium: Sacrificed as a cost-cotting measure
Major redevelopment plans are to be revealed for the site of the condemned stadium where Olympic champion Jessica Ennis trains.
The decision to close and demolish the £29m Don Valley Stadium in Sheffield as part of council cost-cutting measures attracted criticism when it was announced earlier this month.
But plans for the "biggest Olympic legacy project outside of London", focusing on the site of the stadium, are due to be unveiled on Tuesday.
Former sports minister Richard Caborn will outline the key strands of the scheme in Sheffield's Don Valley at a news conference at the nearby English Institute of Sport.
"The briefing will outline what will be a comprehensive approach to delivering the biggest Olympic legacy project outside of London," Caborn said.
Labour-run Sheffield City Council announced the closure of Don Valley Stadium
on 1 March as part of £50m in savings it must make next year, claiming the £700,000 it spent subsidising the facility in 2012/13 was unsustainable.
Olympic heptathlon gold medallist Ennis said she was saddened by the news, while her coach, Toni Minichello, described the development as a "hefty blow" and called for a major rethink of how sport in Britain is organised and funded.