Don Valley Stadium to be closed and demolished
Last Updated: 01/03/13 9:33pm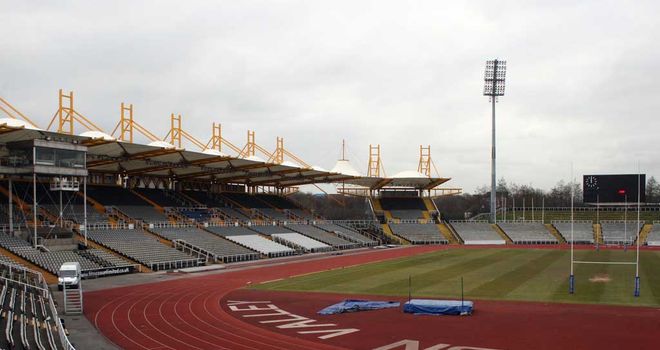 Don Valley Stadium: Sheffield venue to be closed and demolished
Sheffield City Council has voted in favour of demolishing the Don Valley Stadium as a cost-cutting measure.
The £29m venue, which will close in September, is where Olympic heptathlon gold medallist Jessica Ennis was discovered and trains.
Sheffield's Labour-run authority says it must find £50million of savings next year after the Government announced sweeping public spending cuts.
It says the £700,000 it spent subsidising the facility in 2012/13 is unsustainable as the stadium is running at a loss.
The council said it subsidises every visit by more than £5 and it also requires major repair and maintenance work - totalling around £1.6m.
The 25,000-seat stadium, which was a temporary home to Rotherham United FC for four seasons and has hosted gigs by Michael Jackson, Celine Dion and the Spice Girls, was built as the centrepiece of a £147m construction programme when Sheffield hosted the 1991 World Student Games.
After Ennis' triumph at London 2012, some people had called for the Don Valley Stadium, which is also home to the City of Sheffield Athletics Club, to be renamed in her honour.
Ennis tweeted: "So sad to lose Don Valley Stadium! Where it all started for me. Great memories."
Mike Corden, chairman of City of Sheffield Athletics Club, said: "The writing was on the wall when they didn't instantly rename it after Jess following the Olympics.
"We asked that question straight away and the politicians averted their eyes and waited for it to go away.
"Someone should be on the phone to Seb Coe - he is desperate for the issue to go away. Last year Boris Johnson, Coe, David Cameron and Tessa Jowell were all preening themselves - let them all come and look here at what has been left here.
"Is this the legacy that Coe wanted?"