Jessica Ennis will not compete indoors in 2013 but focus on the World Championships
Last Updated: 04/02/13 4:51pm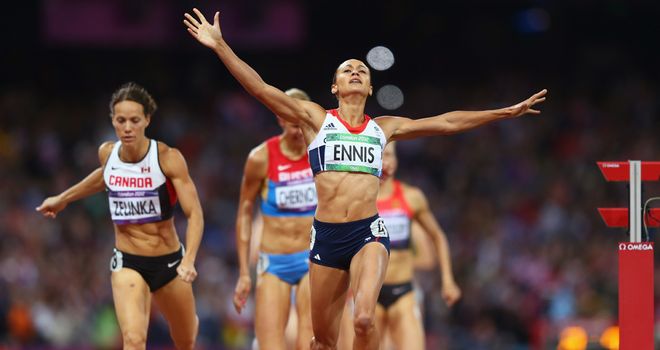 Jessica Ennis: Olympic heptathlon champion will not compete indoors in 2013
Jessica Ennis has announced she will not compete indoors in 2013, instead focusing on the World Championships in Moscow this summer.
The Olympic heptathlon champion left the decision open after winning gold in August 2013 but her first competition of the year is now likely to be the Edinburgh Women's League on June 8.
The 27-year-old's first heptathlon is likely to be in Tallinn, Estonia at the end of June.
"After the incredible high of the Olympics and post Games celebrations I went back into tough winter training with an open mind on whether or not I would want to compete indoors this year," said Ennis.
"Training has been going well but I feel my focus really has to be attempting to win another world title in Russia this summer and not the short term indoor season."
Head Coach Peter Eriksson said: "Jess is a very mature and seasoned athlete who is focused on performing at her best in major championships.
"We 100% support her decision in this respect and look forward to seeing her in action later this year in the build up to the World Championships."