British Basketball has been successful in having Olympic funding restored
Last Updated: 01/02/13 6:02pm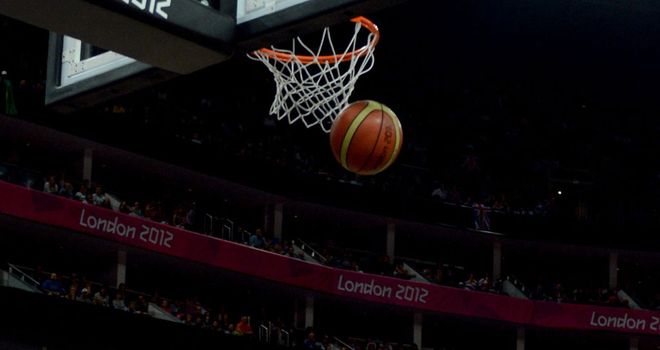 Basketball U-turn
British Basketball has been given a boost after a successful campaign to have its Olympic funding restored.
The exact funding has yet to be determined but the sport will now be able to run an elite programme targeted at the Rio Olympics in 2016.
Wheelchair fencing has also been successful in an appeal - both sports' awards will be on a one-year conditional basis with the next three years' funding released only if they meet strict performance criteria.
But table tennis, indoor volleyball, sitting volleyball and wrestling will still receive zero funding despite pleas for a re-think.
The sport's performance chairman Roger Moreland said: "We are absolutely delighted with the decision of UK Sport today.
"They have acknowledged that we successfully presented compelling new performance data, which not only impressed the Board but made them recognise that we are potential podium contenders for 2020.
"They could see from our evidence and that supplied by Patrick Baumann from our international federation (FIBA) that our sport has an upward trajectory in terms of both performance and participation.
"This is a momentous day for British basketball and everyone who is connected with the sports, whether players, fans or officials."