Dai Greene looking to enjoy 2013
Last Updated: 23/01/13 6:21pm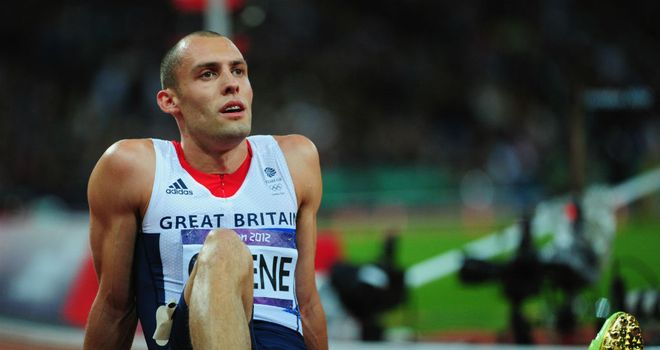 Dai Greene: Looking to defend his world title in 2013
World 400m hurdles champion Dai Greene wants to put a disappointing year behind him and start enjoying himself again in 2013.
The 26-year-old, who was captain of the Great Britain athletics team, failed to win a medal at the London Olympic Games last summer after finishing fourth in the final.
The Welshman admits he was devastated by the result but six months on he has a brighter outlook as he looks to rediscover the form that brought him gold at the 2011 World Championships in Daegu.
"I didn't quite get the results in the summer. I was disappointed with the way it went," said Greene. "I have enjoyed my winter training alot and I am enjoying athletics again which I didn't feel I was last year. It's good to get that back."
Greene, whose preparations for 2012 were disrupted by a knee injury, which required surgery last winter, denies he has lost any confidence ahead of his world title defence in Moscow this summer.
"Short term afterwards I was disappointed," he said. "But six or eight weeks later we looked back and said we should give ourselves a pat on the back for what we achieved given the circumstances and how high we set the standards.
"I certainly didn't write off the season. I eventually stopped giving myself a hard time. I don't feel as though I have lost confidence. When I reflected on last season I did fall just short but you can not be on top of sport the whole time."
At this weekend's British Athletics Glasgow International Match in Glasgow, Greene will step up to the rarely-run 600m distance.
"I don't run this distance too often. I think I ran it once or twice when I was younger," he said. "I'm looking forward to it. It's good to run against new athletes. It's good that there isn't much pressure and I can enjoy myself which will be a welcome change from last summer."