Georgia Hall determined to seize golf opportunity in Rio
Last Updated: 18/01/13 6:09pm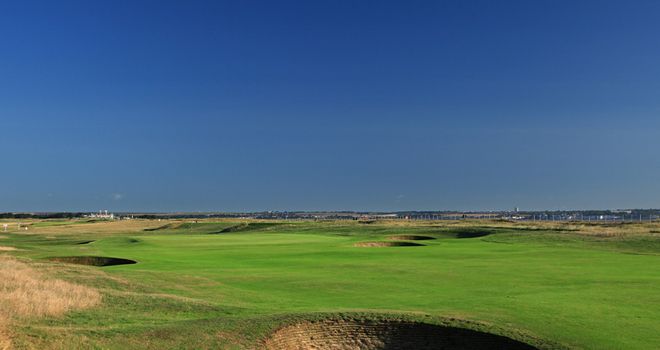 Golf: Georgia Hall determined to seize the opportunity ahead of Rio in 2016
Georgia Hall had hardly dared to dream that her love of golf could one day lead to the cusp of an Olympic Games.
Yet with the sport's return in Rio now just a few years away, the 16-year-old from Bournemouth is determined to seize her unlikely chance.
Although golf's rise to Olympic status might not have been an entirely popular choice, Hall believes it will help inspire a new generation of British - and in particular female - golfing talent.
"Just to represent Great Britain and aim for the gold medal would be amazing."
Georgia
This week, Hall is experiencing her first taste of a multi-sports Games at the Australian Youth Olympic Festival in Sydney. She was also nominated flag-bearer for the Great Britain team ahead of the beginning of the 11-sport programme on Wednesday.
Hall said: "It doesn't matter if you're a golfer or a tennis player, the Olympics is massive and it is incredible to think that after such a long absence from the Olympic programme, I have a chance of going to Rio.
"Just to represent Great Britain and aim for the gold medal would be amazing. But I think it being part of the Olympics will inspire a new generation of girls to take up the sport. I would love to think my success could inspire others to do so."
She made a big impression on the amateur circuit - this year Hall won three prestigious tournaments, finishing top of the European Ladies rankings and fourth in the world. She is now pondering the possibility of turning professional.
Hall added: "I am not in any rush to change things at present and everything is still very much a new experience for me.
"But I want to play in more professional events and see where I stand before making the choice.
"I have always played in older age groups so the next stage for me is to move on from the juniors and play in more of the ladies' competitions. I need to take the chance to establish myself more on the senior circuit."
Return
It was at the age of seven when Hall started playing golf, long before the sport was seriously being reconsidered for a return to the Olympic programme. Its last appearance was in 1904; however women's golf has taken place just once, in 1900.
"I didn't get much chance to watch the London Olympics because I was in the middle of the golf season, but obviously I loved watching Usain Bolt," Hall continued.
"I love guys like Bolt and Tiger Woods who have the ability to stand out."
Hall is part of a 120-strong team in Sydney aged between 12 and 20 and she added: "It is a real honour to be one of the first golfers to represent Team GB for a very long time. I am thrilled to have been selected to carry the flag."