Penny Briscoe to lead GB at Paralympic Winter Games
Last Updated: 15/01/13 5:16pm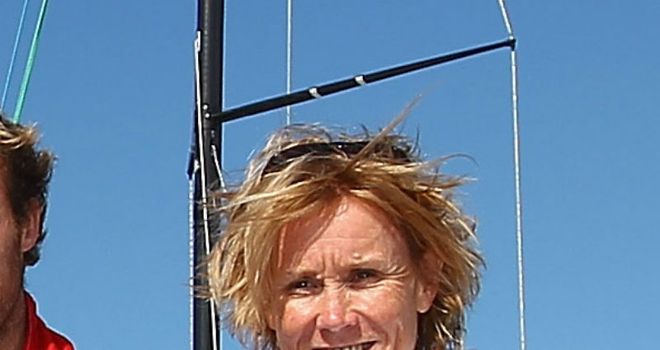 Penny Briscoe: Appointed chef de mission for GB in Sochi
Penny Briscoe has been appointed Great Britain's chef de mission for the 2014 Paralympic Winter Games in Sochi.
Sochi will be the sixth Paralympic Games for Briscoe, who was deputy chef de mission at Vancouver in 2010 and the 2012 London Games and has been director of performance for the British Paralympic Association since 2002.
Briscoe said: "I was absolutely delighted to have been asked to take on this position. It is an honour and a privilege to be a Chef de Mission and I'm looking forward to bringing all my experience to this new challenge of leading a Paralympics GB team at a Games.
"We know that working in Russia will be challenging, potentially more so than at either London or Vancouver, but this is where I believe the skills and experience I have developed over seven Paralympic and Olympic cycles will prove beneficial to the team."
Tim Hollingsworth, Chief Executive of the BPA, said: "Penny is one of the most experienced people working in Paralympic sport in the UK and knows the environment incredibly well, so I'm delighted she has taken on the role.
"As a former athlete herself, she understands all the stresses and strains that the Games can pose, and she epitomises the athlete-centred focus of the work that the BPA does.
"She has also been at the heart of all our Sochi planning and is passionate about leaving no stone unturned in our performance preparations."
Briscoe's appointment is made with just over a year to go to the start of the 2014 Games and in advance of the Chef De Mission seminar being held in Sochi in March 2013.