Olympic champion Mo Farah is looking to improve ahead of the World Championships in 2013
Last Updated: 05/12/12 5:24pm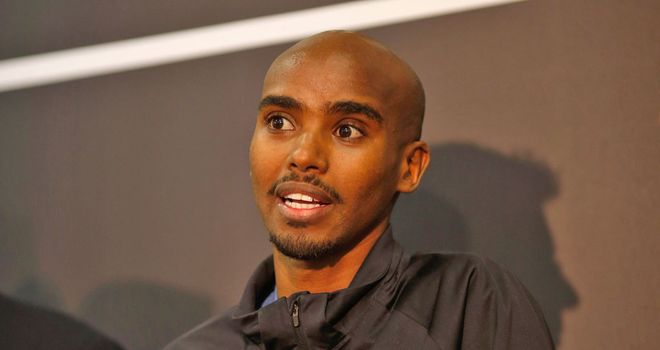 Mo Farah: Wants to keep improving ahead of World Championships
Mo Farah insists he is still looking to improve despite winning double gold at this year's Olympics.
Farah's next major event is the World Championships in Moscow in August and the 29-year-old remains motivated to achieve greater success.
"I've got to stay hungry and motivated. I'm working hard. The Olympics won't happen every year," he said.
"I want to go to the World Championships and improve. I'm still very driven.
"My life has changed a lot since the Olympics, I have three girls. I've really been enjoying it. It will never be the same again."
Farah is one of 12 nominations for this year's Sports Personality of the Year and he admits he feels privileged to be a part of it.
"It's very exciting to be nominated," he added. "This year we have 12 people who could win in any year. To be nominated among them is brilliant.
"Other people could have been added to the list; Greg Rutherford or the Brownlee brothers. The list is so strong I'm just glad I was included on it."