Controversy at London 2012 Games saw some teams trying to lose matches
Last Updated: 30/11/12 7:26pm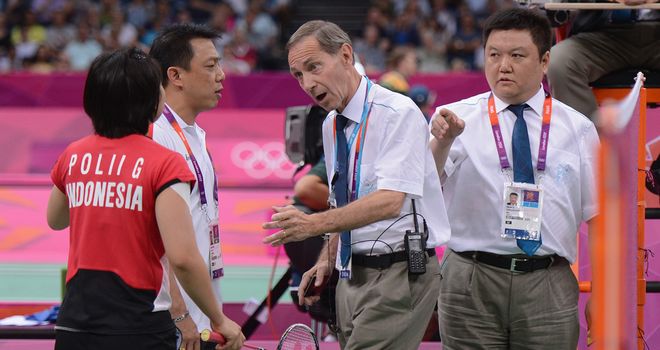 The badminton event at London 2012 was hit by some teams deliberately trying to lose their final group games
The Badminton World Federation (BWF) have opted to retain the round-robin element of their Olympic competitions that caused so much controversy at London 2012, albeit in an amended form.
The tournament at this year's Games was overshadowed by a match-fixing scandal which led to four women's doubles pairs being disqualified.
A team from China, two from South Korea and another from Indonesia were thrown out for deliberately trying to lose their final group games to manipulate the draw for the knockout stages.
The BWF have, though, opted to continue with the format for Rio 2016, but instead will now make a second draw after the conclusion of the group games.
The players finishing second will be drawn out to determine who they will face in the knockout phase. The group winners, meanwhile, will be given fixed positions equivalent to seedings.
"This will eliminate any player's thoughts about actively trying to lose a match or matches, irrespective of other match results," BWF secretary general Thomas Lund said.
"Such a draw process can easily and effectively be made just after all group matches have been concluded.
"This will certainly optimise the competition format for the Rio Olympic Games in 2016."
The BWF also concluded that there are "not sufficient grounds" to take further action against any coaches for their involvement in the events that took place in London, and nor is it "legally feasible", but their code of conduct will be tightened.
Lund added: "The BWF has strengthened its code of conduct making it explicit that any coach or person within the entourage who encourages players to breach the players' code of conduct will be sanctioned by the BWF disciplinary committee."