Sebastian Coe promises to fight for tougher penalties for drugs cheats
Last Updated: 08/11/12 1:18pm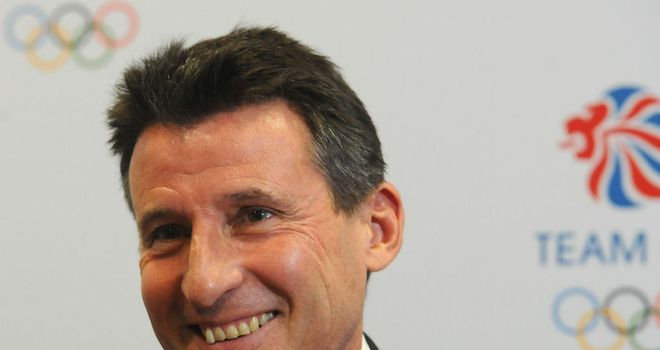 Lord Sebastian Coe: Promised to fight for tougher penalties for drugs cheats
After being elected unopposed as the new chairman of the British Olympic Association, Sebastian Coe promised that he would fight for tougher penalties for drugs cheats.
Lord Coe said he will seek to enforce a zero tolerance approach, after being disappointed when the BOA's lifetime ban for athletes found guilty of doping was overturned in court in May.
Over the last two months, attention has been focused on doping in sport more intensely than ever with the Lance Armstrong scandal.
The Australian Olympic committee is even considering obliging athletes to sign a legally-binding document saying they have not used banned drugs in order to be selected for the team. Anyone making a false statement could result in up to five years in jail.
Chairman of London 2012, elected by acclamation at a meeting of British summer and winter Olympic sports, Coe said he would consider all options.
"You know where I come from over drugs. I've been battling that for as long as I've effectively been a competitor," he told a news conference in London.
"My stance is still non-negotiable and this organisation was quite right to believe that it has to be within the interests and power of the organisation to decide what is best for that organisation.
"99% of the athletes supported that bylaw and I am sorry that we weren't able to uphold it. We will need to think how we will adapt to that landscape.
"I will chair an organisation that will always take a zero tolerance approach to drug abuse in sport but we have to recognise that we are in a much more complex and complicated legal landscape than we were 30 years ago."
Different approach
The World Anti-Doping Agency - who took the BOA to court over their lifetime ban - will announce in January changes to their code.
For serious doping offences, WADA currently have a two-year minimum ban and the BOA are among those who want the minimum suspension lengthened to four years.
"You know where I come from over drugs. I've been battling that for as long as I've effectively been a competitor. "
Sebastian
Coe, who succeeds outgoing BOA chairman Lord Moynihan in the unpaid post, made it clear he will have a different approach in terms of the British team.
Moynihan brought in Sir Clive Woodward as a highly-paid director of elite performance however Coe said the BOA's priority should be as organisers of the team.
"This is not an organisation that delivers elite level sportsmen and women, that's the role of the federations and UK Sport through their funded programmes," he added.
"This organisation has the monumental responsibility to manage those teams and to promote Olympism throughout the country."
Last month Woodward announced he was leaving the organisation - his position had already been put under review as part of a cost-cutting programme implemented by BOA chief executive Andy Hunt after the London 2012 Games.
Following its spending on London, the BOA has a substantial deficit, perhaps more than £4million, yet Moynihan claimed that should be covered by an expected £5million windfall from the London 2012 organising committee (LOCOG).
Any surplus from the running for the Games will see £5million go to the BOA and £2.5million to ParalympicsGB before the Government has any claim on what remains.
LOCOG say they are working towards breaking even, however Moynihan said he was confident that there would be a surplus. The fact that Coe is now chairman of both organisations will certainly help the BOA's prospects.
Moynihan added: "I have comfort that the surplus distribution will be paid, that LOCOG will not be making a loss but that is my personal view."