Lord Coe makes direct pitch to ministers for help sustaining Olympic legacy
Last Updated: 23/10/12 4:57pm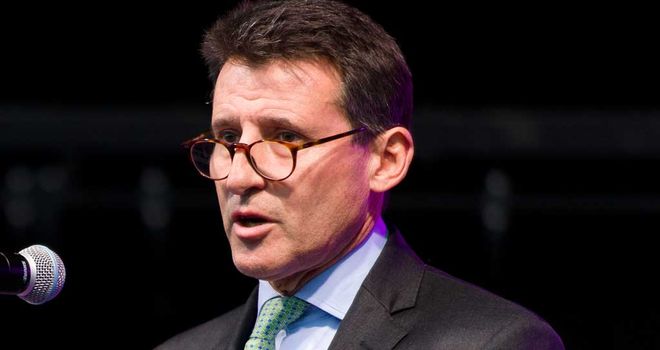 Lord Coe: Made a pitch to ministers for help sustaining the UK's Olympic legacy
Lord Coe made a direct pitch to coalition ministers for help shoring up the UK's Olympic legacy on Tuesday.
The peer, expected to be confirmed as the new chairman of the British Olympic Association in November, attended Cabinet to ensure that ministers are "engaged in the way they need to be".
The former Tory MP was made a "legacy ambassador" by Prime Minister David Cameron to boost UK sport following the successful Olympic and Paralympic Games.
Michael Gove, the Education Secretary, told the peer that London 2012 has already led to an increase in the number of students applying to be PE teachers.
The Prime Minister's spokesman added it was "always part of the planning" that the Games would be used to improve sports participation as well as to change attitudes to disability.
He said: "Lord Coe said the legacy challenge was, in many ways, the biggest challenge of the Games project. He said he was delighted the Government had picked up this issue so quickly. A lot has already happened but we need to continue to work at it to make sure there is an effective legacy.
"It was an opportunity for him to hear the thoughts of the Cabinet.
"Clearly, this is an issue that cuts across many departments and already lots of departments are working on aspects. One issue is participation in sport."
Lord Coe will report progress to the Prime Minister four times a year.