Legacy: Lord Coe welcomes Nottinghamshire County Council plans for a legacy pot
Last Updated: 10/10/12 12:08pm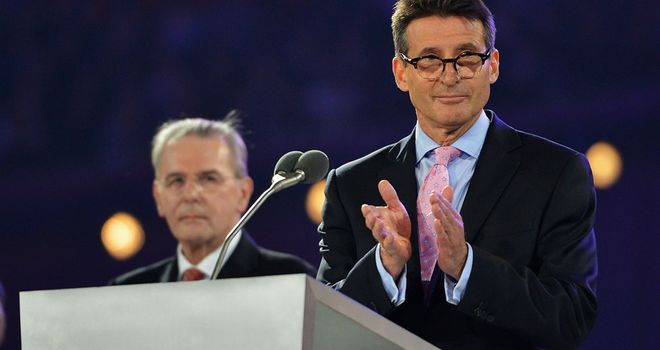 Lord Coe: Has welcomed a council's plans to invest £1 million in sport
As the London Games drew to a close, the focus on legacy has been reverberating across the country.
However the question was still being asked as to how successful the 2012 legacy will be.
Yet progress has begun with Lord Coe welcoming a council's plans to invest £1 million in sport as it becomes one of the first local authorities to respond to his Olympic and Paralympic legacy plea.
Nottinghamshire County Council has revealed plans to create the 'Legacy Pot' to distribute funds to local sports organisations.
It would feature two elements of funding - Kick Start grants of £500 to £10,000 and Game Changer grants of £10,000 to £50,000 to promote sport and nurture talent, in order to find the sports stars of the future.
Chairman of the London Organising Committee for the Olympic Games, Lord Coe, praised the plans.
He said: "After an amazing summer of sport that inspired people across the UK, we must now harness that interest and enthusiasm.
"This work, commitment and investment by Nottinghamshire County Council is a fantastic example of how a legacy for London 2012 can be created at a local level."
Shining Stars
Nottinghamshire's Olympic and Paralympic Legacy Fund would be open to all 1,500 sports clubs in the county, providing grants for coaching, equipment and transport.
"After an amazing summer of sport that inspired people across the UK, we must now harness that interest and enthusiasm."
Lord Coe
Ollie Hynd, the triple Paralympic medallist who clinched gold, silver and bronze at London 2012, and received Shining Stars funding worth £2,012 from Nottinghamshire County Council for training and travel purposes this year, said he was delighted the council had taken this move.
He added: "It is fantastic news that Nottinghamshire County Council is announcing this major Olympic and Paralympic Legacy Fund and has taken the initiative so soon after the conclusion of London 2012 to build on this summer's success.
"I have benefited directly from financial support in the past from the county council through its Shining Stars fund. Grants such as this are vital to help athletes be able to concentrate on their sport and I am confident that this money can help find the sports stars of tomorrow."
There have also been proposals put in place for £900,000 of separate funding to go to Nottinghamshire County Cricket Club to part-fund a new replay screen and scoreboard.
It is hoped this will bring £30 million of economic benefit to the county and ensure Trent Bridge hosts two Ashes Tests over the next four years, the council said.