Unfinished business
The TeamGB athlete is motivated after missing out in London
Last Updated: 28/09/12 8:43am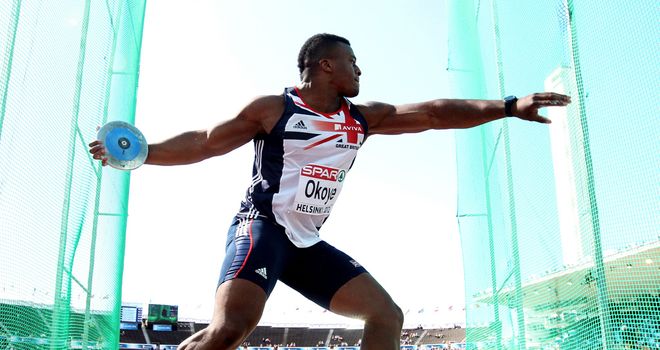 Lawrence Okoye: The discus thrower even shunned reported interest from rugby and NFL teams
Lawrence Okoye, the British discus thrower, intends to continue in the sport for at least another year - and possibly on to the 2016 Olympics.
The 20-year-old finished 12th in his first Games in London this year; however with a place at Oxford University to study law awaiting him, there was some doubt as to whether he would carry on.
Okoye though has committed to discus, even shunning reported interest from rugby and NFL teams.
"I think another year and I'll be ready."
Lawrence Okoye Quotes of the week
Tempting
He told the Daily Mirror: "I'm going to carry on throwing full-time, definitely for another year, and I think for much longer than that. For me there's unfinished business.
"I see myself being world record holder and Olympic and world champion. It's just going to take a bit of time. I think another year and I'll be ready.
"The possibility of going to American football was tempting. I just think it would be very silly to be ranked fifth in the world for discus at the age of 20 and not carry on.
"I didn't do myself justice finishing 12th [in London]. But that motivates me going forward towards Rio in 2016. As I say, I have unfinished business."