Stamper misses bronze
Briton just misses out on bronze medal in taekwondo
Last Updated: 09/08/12 11:07pm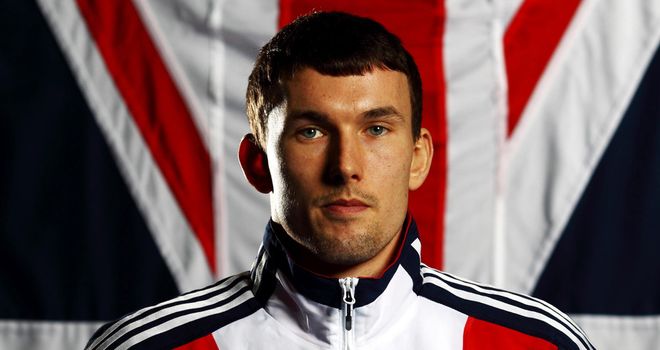 Martin Stamper: Just misses bronze
Liverpool's Martin Stamper narrowly lost his bronze medal fight against Afghan Rohullah Nikpah in the men's under-68kg taekwondo event.
Stamper had progressed to the semi-finals of the men's under-68kgs, where he was up Turkish top seed Servet Tazegul, the 2011 world champion and European champion, a bronze medallist from Beijing.
Stamper, a bronze medallist at the 2012 European Championships in Manchester, had earlier edged past Erick Osornio Nunez of Mexico and come from behind to knock out 18-year-old Serbian Damir Fejzic.
Tazegul, though, showed his experience to land an early axe kick to the head, taking control of the contest 5-0 at the end of the first round, and he made it through to the final.
Stamper then was narrowly beaten for bronze by Nikpah - and he was disappointed not to have been able to add to Britain's medal haul but paid tribute to Jade Jones after she claimed gold.
Amazing
"She has been amazing, just breaking through like that," he said. "Jade had got ridiculously good control of her legs, and is one of the best in the world at headshots, that is what you need in this game.
"She will be one of the stars of the Games, she is only 19, but is already a legend."
Stamper, a bronze medallist in the 2011 World Championships, felt a lapse in concentration proved costly.
"It is tough to take because I have worked so hard over the past two years, when my performances have really picked up," said Stamper.
"I knew if I put in four good performances, I could achieve anything and I was so close in the semi-final to pulling off a shock.
Mistake
"In the bronze match, I just made one mistake when I thought I was controlling the match, then one head shot changed the game."
Stamper plans to take a well-earned break before returning to train towards the World Championships next year and the Rio Olympics in 2016.
The 25-year-old said: "I have a month of now and have a holiday booked in Portugal with my girlfriend, my daughter and dad.
"That is the one thing I can't wait for now, just to go and chill with my family.
"I have not had a drink for three months as I prepared for the Olympics, so I can't wait to go and have a pint and have a day off, not to think about training."