Man charged over bottle
Public order offence brought against man after 100m final incident
Last Updated: 06/08/12 3:02pm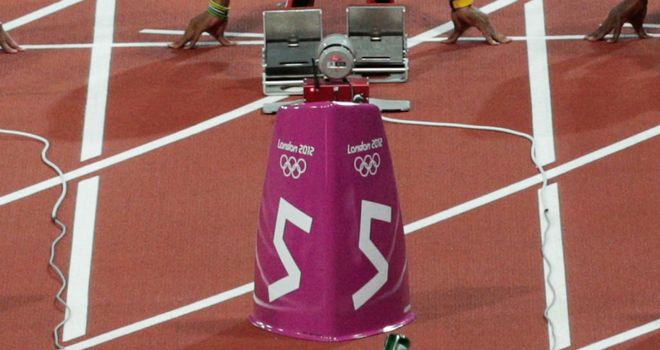 Bottle: Thrown at start of 100m
A man has been charged with a public order offence after a bottle was thrown at the start of the men's Olympic 100 metres final on Sunday, Scotland Yard have said.
Ashley Gill-Webb, a 34-year-old from Cornmill Court, South Milford, near Leeds, will appear in custody at Stratford Magistrates' Court on Monday afternoon.
A police spokesman said he was charged with intentionally causing harassment, alarm or distress under section 5 of the Public Order Act.
Gill-Webb was arrested after the incident last night at the Olympic Stadium.
Speaking after the race, US sprinter Justin Gatlin, who won bronze, said: "It was a little distraction and I didn't know what it was.
"But when you're in those blocks and the whole stadium's quiet you can hear a pin drop."
Bolt told reporters he had been unaware of the incident.
He added: "No, I keep hearing that. I don't know who would have done that."
Focused
Fellow Jamaican sprinter Yohan Blake said: "I was so focused I didn't see anything. I was so focused on just running to the line."
Edith Bosch, Holland's world judo champion, claimed on Twitter that she had "beaten" the person who had thrown the bottle.
She tweeted: "A drunken spectator threw a bottle onto the track! I HAVE BEATEN HIM... unbelievable."
Nobody was injured during the incident and the event was not disrupted, police said.
The suspect is being held in custody at an east London police station on suspicion of causing a public nuisance.