Jackson's hurdling hopes
British hurdling legend believes GB can win eight medals
By Chris Hammer. Last Updated: 24/03/12 12:29pm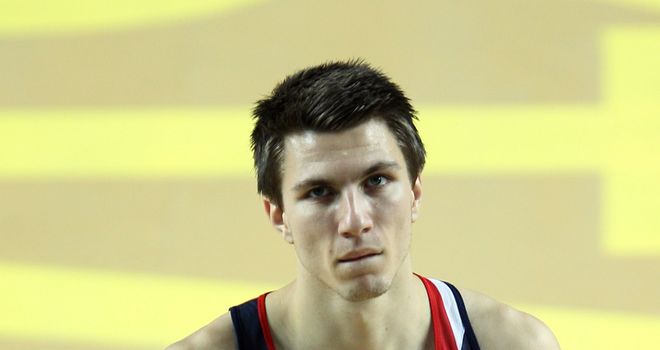 Pozzi: Tipped to shine
Colin Jackson is confident Great Britain's sprint hurdlers will have cause for celebration at the London Olympics this summer.
While the former world record holder believes Andy Turner has the ability to once again challenge for medals at the highest level following his surprise bronze at last year's World Championships, he feels the European and Commonwealth champion could well be outshone by his youthful team-mates such as Andy Pozzi and Lawrence Clarke.
Rising star Pozzi, who turns 20 in May, made a stunning breakthrough this winter and in his first senior appearance for Great Britain at the recent World Indoor Championships, he finished agonisingly just outside the medals in the 60m hurdles.
And Jackson believes Pozzi will continue to excel under the tutelage of Malcolm Arnold - the same coach who guided the Welsh sporting legend to plethora of medals including two world outdoor titles, two Commonwealth crowns, four successive European golds and an Olympic silver in 1988.
He said: "I'm hoping we have a minimum of two athletes in the final, we're well capable of doing that. As a world medallist, Andy Turner clearly has the capacity to do that but as we get older it becomes more difficult to cope with the injury problems that he's faced.
"At the moment he's got two young athletes chomping at the bit to try and take his position as British number one, so it's going to be competitive even making the team.
"Andy Pozzi's superb performances indoors are roughly the equivalent of around 13.25 seconds outdoors. With that in mind, 13.25 isn't going to be far of being Britain's number one.
"He's got a fantastic coach in Malcolm Arnold, who knows how to prepare athletes very well indeed. I think Andy can shock people when it comes to the trials."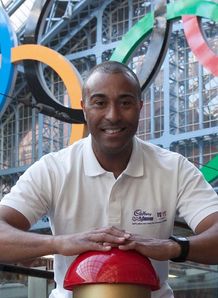 Jackson: Targets eight medals
Jackson expects the gold medal in what promises to be a thrilling 110m hurdles to be between Chinese sensation Liu Xiang and world record holder Dayron Robles - but he isn't ruling out American Jason Richardson.
He said: "If Liu Xiang is fit and completely healthy and has a great run-in to the Games, then I think he will become the Olympic champion. I think he will beat Dayron Robles. The event is riddled with talent and it sounds like I've completely disregarded Jason Richardson, who is the world champion!
"But I've not. He's a good solid performer with a great coach in John Smith, who knows how to prepare his athletes well."
Porter power
And in the women's 100m hurdles, Jackson thinks Britain's Tiffany Porter can also sneak onto the podium if she's able to fix some technical issues during the build-up to the Games.
The 24-year-old finished fourth at last summer's World Championships but made amends with a silver at the indoor event in Istanbul earlier this month.
Jackson said: "Tiffany is very strong and will be bitterly disappointed with what happened to her last year at the world championships, where she clattered a hurdle when she was on for a really sensational performance.
"Unfortunately her technique let her down. I was watching her run indoors and it doesn't seem as if she's honed her technique yet and still has plenty to work on. But if she can tighten up then she'll become more consistent and that could be the difference between taking home a medal and just missing out."
Overall Jackson feels Team GB should be delighted if they can collect eight medals in track and field, but is keen to stress it won't be easy.
Target
He said: "I think if we get eight medals, I'd say we've done a cracking job. In the shorter track events you can obviously only have a maximum of eight athletes in a final - to be one of those eight is a great thing.
"To say you're one of the top eight in the world is not bad at all. If you're fortunate enough to get in the top three and say you're one of the top three in the world then that's even better. So for us to beg that so many of our athletes get into the top three - that's asking a lot. No doubt we'll have a couple of Olympic champions - we hope to get one or two.
"And we have of course got world champions from last year competing this time. But to go from being the chasers to the chased just increases the pressure.
"People like Mo Farah and Dai Greene, who became world champions for the first time last year, now know they are the ones being hunted. They are the targets. And that responsibility is different to when you're doing the chasing.
"The chase is much easier."
Colin Jackson was at Kings Cross St Pancras playing 'Are You The One?' and giving the public the chance to instantly win London 2012 Olympic Games tickets with Cadbury Spots v Stripes. More than 100 pairs of tickets are being given away before the big celebration on April 13th - visit www.spotsvstripes.com to win your place at London 2012!