Robertson talks tough
Sports minister warns competitors against doping
Last Updated: 19/01/12 4:48pm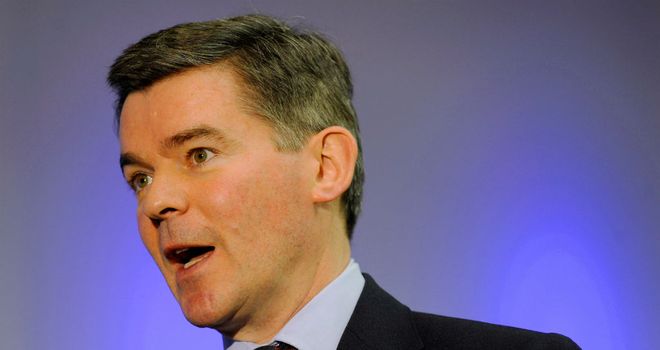 Hugh Robertson: Insists drugs cheats will be caught
Sports minister Hugh Robertson has sent a warning to London 2012 competitors insisting any drug cheats will be caught.
The Conservative MP has issued the caution to athletes as Games organisers LOCOG unveiled their new anti-doping laboratory in Essex.
The new facilities have been provided by GlaxoSmithKline and will be independently run with the 2012 Olympics set to analyse more samples than any previous year.
Professor David Cowan from the Drugs Control Centre at King's College London will head the team who will be based in the Harlow laboratory working 24 hours a day, seven days a week throughout the Olympics testing around 400 samples every day.
"We are doing all we can to ensure there is no place to hide for drugs cheats at London 2012," Robertson said.
Integrity
"Our message to any athlete thinking about doping is simple, we will catch you. "
Hugh Robertson Quotes of the week
"Our message to any athlete thinking about doping is simple, we will catch you.
"This lab is at the forefront of the fight against doping. It will be populated with scientists at the top of their field during the Games who will carry out an exhaustive testing process."
The 49-year-old cabinet minister is adamant that London 2012 will not be marred by the controversy of drugs.
"This is about the integrity of the London Games," he added.
"We have a really powerful system to catch anyone who is contemplating cheating.
Up to 6,250 samples will be analysed during Games time with one in two athletes set to be tested including every medallist with results set to turn around within days.