Simmonds breaks Euro record
New mark for Brit as USA dominate
Last Updated: 17/12/11 8:30am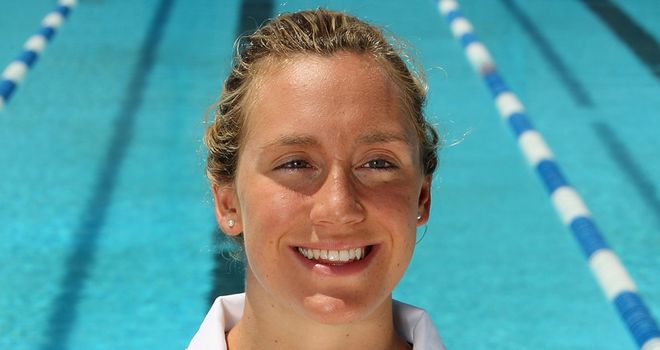 Simmonds: Set new record
Lizzie Simmonds set a new European record in the 200 metres backstroke, but it was the United States who dominated on the opening night of the Duel In The Pool, swimming's answer to the Ryder Cup.
Simmonds swam a time of two minutes 0.83.seconds but, despite her record, finished second, 0.69 seconds behind 16-year-old American Missy Franklin.
Fran Halsall was also second in the 100m freestyle, finishing in 51.95 seconds behind Ranomi Kromowidjojo of Holland as Europe claimed a one-two.
That was a rare high point for the European All-Stars though as the hosts completed dominated, ending the day with a 93.5 to 28.5 advantage.
The highlight for the Americans was a world short course record of 3:45.56 in the 400m medley, from a team of Natalie Coughlin, Rebecca Soni, Dana Vollmer and Franklin.