Havelange steps down
Former FIFA president had been under investigation by ethics commission
Last Updated: 05/12/11 12:26pm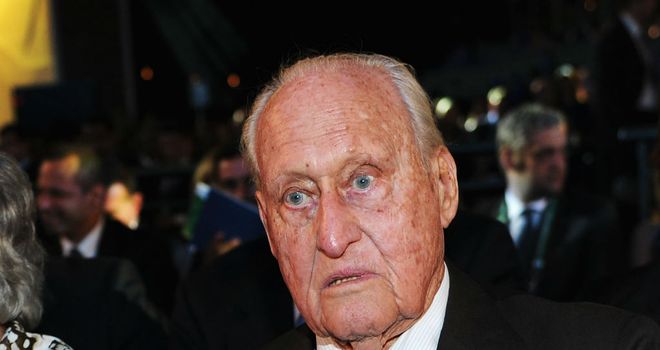 Joao Havelange: Has Resigned from the IOC
Joao Havelange, the former president of FIFA, has resigned from the International Olympic Committee just days before an ethics commission is due to deliver its findings on allegations he received kick-backs.
Havelange, now aged 95, is the IOC's longest-serving member and has been under investigation for the past year into allegations by BBC's Panorama that while at FIFA he received $1million from now-defunct marketing company ISL.
The ethics commission are to report to the IOC executive board this week with a decision on any sanctions due on Thursday.
The ethics commission will also deliver findings on Panorama's allegations against two other IOC members - FIFA vice-president Issa Hayatou and Lamine Diack, president of the IAAF.
Panorama have also named Ricardo Teixeira, Havelange's former son-in-law and Brazil's 2014 World Cup chief, as having received payments from ISL.
All those alleged to have received payments have previously denied any wrongdoing.
Havelange had been an IOC member since 1963 and with his resignation the investigation is likely to be dropped on the grounds that the IOC no longer have jurisdiction over him.
The Brazilian was FIFA president for 24 years until he was succeeded by Sepp Blatter in 1998.