Pearce hopes for support
Team GB coach makes plea to Home Nations
By Pete O'Rourke - Follow me: @skysportspeteo. Last Updated: 10/11/11 10:35am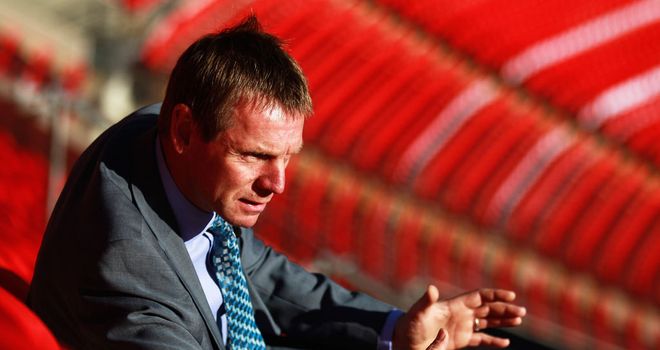 Stuart Pearce: Hoping the Home Nations will support Team GB at the Olympics
Stuart Pearce has called on the Home Nations to come together to support Team Great Britain for the Olympics.
Scotland, Wales and Northern Ireland officials are wary of letting their players take part in the Olympics as they fear it will lead to their associations losing their individual status.
Welsh stars Gareth Bale and Aaron Ramsey have attracted criticism after being pictured in the kit Team GB will wear, but Pearce believes the players should be allowed to play in the Olympics if they want to.
"All the federations should support this team," insisted Pearce.
"I can't make people do that if it is what is in their hearts and brains.
Chance of a lifetime
"But it's a great chance to be part of history. It is the chance of a lifetime.
"It always boils down to what is best for the player.
"If a player wants to come and be part of it - and I know damn sure I would want to be involved in it - this is me picking from four nations. That's how it should be.
"I think it is a great opportunity for a squad of 18 players, plus a few on stand-by, to be part of an ideal. It is the chance of a lifetime."
"Everyone speculated about what if Ryan Giggs had been English and available to play for England. I am not suggesting Ryan will be in the squad but what I am suggesting is that this opens up the spectrum of players who haven't played tournament football before."