Silver for Richards
GB star beats world number one en route to bronze medal in Croatia
Last Updated: 07/11/11 4:05pm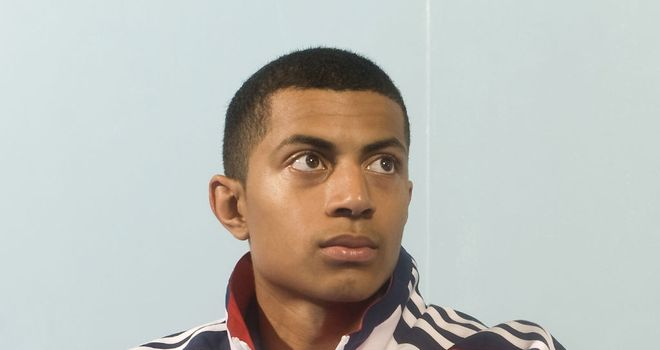 Ruebyn Richards: GB taekwondo star takes silver medal
Taekwondo star Ruebyn Richards produced a career-best performance as he claimed one of two medals won by Team GB at the prestigious Croatian Open in Zagreb.
Nottingham-born Richards narrowly failed to claim gold in the Olympic selected -80kg weight division, but secured a brilliant quarter-final success over world number one Ramin Azimov on his way to a deserved silver medal to showcase his world class potential.
And the 18-year-old's victory over the already London 2012 qualified Azimov is something former GB team-mate Aaron Cook failed to do in three meetings with the Azerbaijani ace in the past 12 months.
Indeed, Azimov, a world bronze medallist, earned his place at next year's Olympics by winning the qualification tournament.
Richards, part of a five strong squad in Zagreb, defeated fellow Brit Lutalo Muhammad (Walthamstow) in the semi-finals before a 6-5 final defeat by experienced Greek, Nikolas Tzellos.
For both players, it was redemption after their first round exits at the British Open in Manchester last month when Cook won gold with victory over 2004 Olympian, Craig Brown.
"It was a phenomenal performance by Ruebyn who has achieved something over Azimov that no other British player has done," confirmed GB Performance Director Gary Hall.
"And it was also very encouraging as far as Lutalo is concerned.
"We had two of our ex-Academy athletes reach the final of the British Open having supported their progress with significant investment for a number of years.
"Now we have an exciting crop of talent coming through in the Academy at just at the right time, as this weekend's results show, and there are no foregone conclusions when it comes to selection for the Games.
"It also highlights the work that our Academy is doing in developing talent and delivering world class performances as we reach this crucial stage in the build up to London 2012.
"At this stage of the season, going to Croatia wasn't necessarily about results but more about the performances.
"However, I am very proud of both and it bodes well for the future.
"It was also the first time Academy coach Joseph Salim had been away with some of the squad and I'm delighted for him as he is already proving to be an important asset to Great Britain."
Of Britain's other representatives, Mancunian Jordan Gayle (-68kg), made the quarter-finals while Mansfield's Tony Grisman (-68kg) and Elgin's Damon Sansum (-80kg) unluckily went out in the earlier rounds.
All five will now prepare for next month's French Open in Paris where 2012 Olympic qualification points will be at stake.