Pearce wants GB availability
Team GB manager will talk with managers and players
Last Updated: 21/10/11 9:03am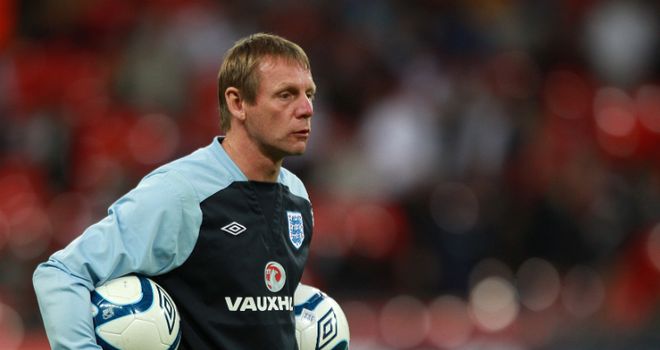 Stuart Pearce: Hoping that he has a big pool of players to choose from the Olympic Games in London
Stuart Pearce has urged players from England, Scotland, Wales and Northern Ireland to make themselves available for selection for next year's Olympics.
Pearce was named as the manager for the Team GB men's team on Thursday and wants people to embrace the concept.
He will be able to pick a squad of 18 players, but cannot pick more than three players over the age of 23.
There are already concerns that club managers and national governing bodies will seek to restrict certain players being involved in the Games.
The final for Euro 2012 takes place in July with the Olympics in London getting under way four weeks later and some players may have little rest over the summer months.
But Pearce believes that they should be desperate to play in the tournament.
Exciting day
He told Sky Sports News: "Today's the announcement. It's an exciting day for sport in general and I think it's important that we don't overshadow it with any political infighting.
"It's important we embrace the Olympic ideal because I think it will benefit the country."
The former England defender also explained how he will seek approval and encouragement from clubs and players.
He said: I think it's vital that I speak to the FA and have conversations with club managers and conversations with players.
"It's a game of football - it's about gaining experience and that's the most important thing."