Pearce undecided on Becks
New Team GB manager says players will be picked on form
By Murray Burnell. Last Updated: 25/10/11 10:28am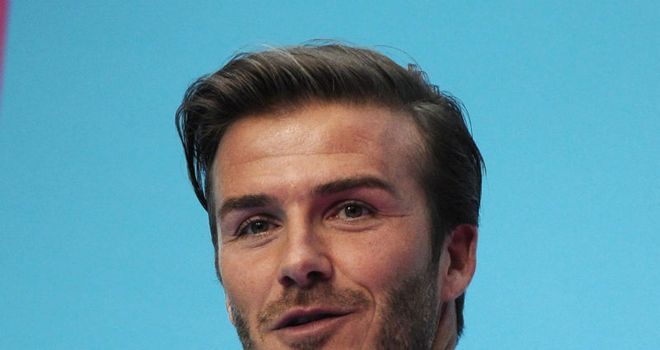 David Beckham: Has previously stated that he wants to be involved in the Team GB squad for the Olympics
Stuart Pearce admits he has not made a decision on whether he will pick David Beckham for the Great Britain squad for next year's Olympics Games.
Beckham has previously stated his desire to be involved in the British team and win a gold medal for his country.
The midfielder will be 37 by the time the tournament arrives and could be one of three players over the age of 23 to be picked by Pearce, who was confirmed as Team GB manager on Thursday morning.
Beckham's domestic future remains unclear, with speculation hovering over a potential move from LA Galaxy to Paris St Germain.
Pearce has reiterated his intention to select players based on form and fitness, rather than reputations but has described his respect for the former England captain.
Ambassador
Pearce told Sky Sports News: "David is one of those where he's been a great ambassador for not only the Olympics but himself in football.
"But there's a long time to go and form and fitness will play a big part in that.
"We have a scenario where we have to put a long list of players in. That list will incorporate everybody in football in all the home nations.
"We still have the chance to put names on the list at a later date as well.
"But it's all about fitness and form for me; I will pick a team on that alone and nothing else."
If selected, Beckham would be an obvious choice to captain the side after leading the England side for over 50 international games.
But Pearce said: "I don't go into a tournament picking a captain. I get a squad of players together, see how they train and the dynamic of the squad and from there I pick a captain."