2020 vision for Tokyo
Rome and Madrid have already announced their candidacies
Last Updated: 15/07/11 1:03pm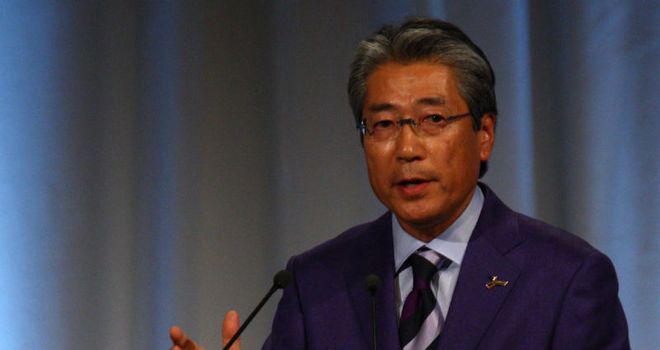 JOC president Takeda: stopped short of confirming Tokyo's plans for 2020
Tokyo are set to enter the race to stage the 2020 Summer Olympics, with official confirmation expected on Saturday.
The Japanese city, which hosted Asia's first Games back in 1964, lost out to Rio de Janeiro in the battle to stage the 2016 Olympics.
However, Tokyo's governor, Shintaro Ishihara, is expected to declare their intentions to enter the bidding process again at a reception this weekend that will be attended by International Olympic Committee (IOC) president Jacques Rogge.
Japanese Olympic Committee (JOC) president Tsunekazu Takeda stopped short of confirming Tokyo's plans, although he did state that he felt the Games would be a "boost" for the country following the devastation caused by the earthquake and tsunami that struck in March.
Responsibility
"We have a responsibility and an obligation to meet the expectations placed upon us," Takeda said. "We must bring the Olympics back to Japan.
"Unfortunately we were unsuccessful in our 2016 bid but since then we have been doing everything we can to prepare for 2020.
"I am not able to formally declare our bid at this moment, but we believe the Olympics will help boost the recovery and reconstruction of Japan."
Rome and Madrid had already announced their candidacies for the 2020 Olympics, while Istanbul and Doha are also reportedly considering entering the running.
All candidates must be declared by September 1 and the winner will be chosen in Buenos Aires in September 2013.