Raw determined to be the best
Aspiring Olympian admits injury problems almost forced her to quit
Last Updated: 12/07/11 2:26pm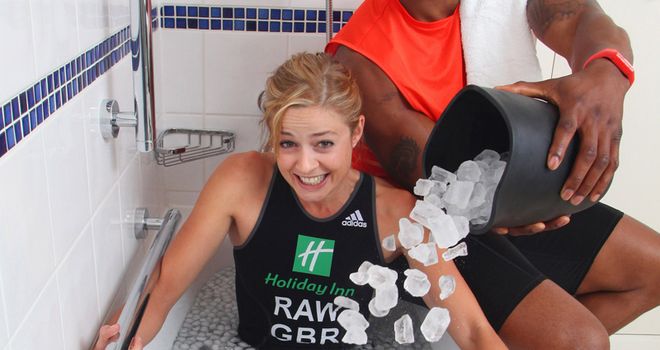 Raw: Has suffered from a number of injury problems over the past four years
Aspiring Olympian Vanessa Raw has revealed that injury problems almost forced her to quit the triathlon, but she is now looking ahead to London 2012.
The 26-year-old has been plagued by fitness setbacks over the past four years, severely disrupting her participation and training programmes.
But Raw, a silver medallist at European Cup events in 2009, is back in training with perfect timing and has an eye on Olympic qualifiers at the beginning of 2012.
Featuring in the London Games has always been a target for the former Loughborough University Fine Art student, however, it has been a rough road.
"I am one of those all-or-nothing people," Raw told skysports.com when appearing alongside sprinter Mark Lewis-Francis at an event to launch's Holiday Inn's new trials of an ice bath service to help guests, including athletes, recover after exercise.
Frustration
"The last four years have been difficult because I have been struggling to get off the starting block.
"But at the back of my mind the aim has always been London."
She added with regards to her injuries: "It has been very frustrating and I have almost given up quite a lot of times.
"It is hard to cope not knowing that you are not doing the best you can. I'll be satisfied if I know I have been the best I can.
"Even if I don't make it, but I know I have fulfilled my potential, I'll be satisfied."
Holiday Inn, official hotel provider to the London 2012 Olympic and Paralympic Games, is trialling an ice bath service to help guests, including athletes staying at Holiday Inn hotels, recover after exercise. Holiday Inn will offer the service from 8th-15th June 2011. For more information, call 0871 423 4879