Pendleton on track in Poland
London 2012 already on the agenda at European Championships
Last Updated: 05/11/10 11:17am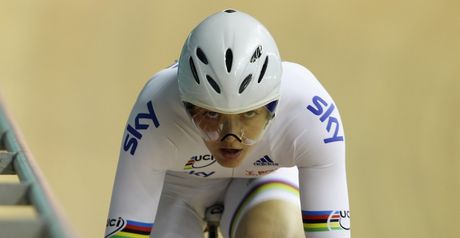 Pendleton: London plans
Victoria Pendleton says that the London Olympics are already at the forefront of her plans, even as she prepares for the European Championships in Poland.
The event in Pruszkow, which starts on Friday, serves as the first step of qualification for the 2012 Games in 20 months' time.
The European Championships had previously been reserved for riders under 23 but the tie-in it now has with the Olympics has attracted several of Britain's star riders.
Pendleton says that her main goal this season is the World Championships at the end of March but thinks she is still in good shape to compete this weekend.
"I'm really pleased with where I am physically for this time of year," she said.
"I haven't got the speed at the moment, but I haven't dedicated a lot of time to doing that yet and that will come later in the year when it really starts to count.
Direction
"I know I'm not in the best physical shape that I can be, but I really feel that I'm going in the right direction."
The 30-year-old has won eight world championship gold medals and an Olympic title during her career but is aiming to be stronger than ever at London 2012.
Pendleton added: "Physically where I want to be is better than I was in Beijing in 2012 and in doing that I know it's going to take a lot of hard work and patience. It's all about the Olympics."
Pendleton will not take part in the sprint in Poland, instead featuring on the keirin and the two-lap, two-woman team sprint - both new events to the Olympic programme for London.
"I've prioritised those two events as things that I need to brush up my skills on and really focus on for the sake of the Olympics and that's what I'm going to do," she said.
"The team sprint is the vital event at the moment in order to qualify all three spaces for the Olympics for GB.
"It needs to be taken seriously and taking the sprint out of the equation makes it a lot more of a valuable experience for me."