Dobriskey feeling the heat
But 1500m specialist is determined to take London chance
By Peter Fraser. Last Updated: 11/08/10 11:29am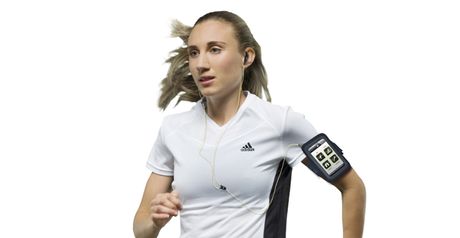 Dobriskey: Wants to create legacy
Great Britain middle-distance runner Lisa Dobriskey has admitted that she is already feeling the pressure ahead of the London Olympics.
SKY SPORTS ON SKY
From football to fishing and everything in between, including cricket, rugby, golf and tennis - there's some amazing coverage coming up on the five Sky Sports channels. Plus, with the launch of
Sky Sports News HD
this summer, all five channels will soon be available in stunning high definition, only with Sky. Click
here
for more.
The 26-year-old suffered disappointment at the recent European Championships in Barcelona, finishing fourth in the final of the 1500 metres after being edged out in a sprint finish, but she remains a significant medal hope for 2012.
Dobriskey was also fourth at the Beijing Olympics in 2008, but she won silver at the World Championships last year and was the 2006 Commonwealth champion to earn a reputation as a potential successor to the legendary Dame Kelly Holmes.
This year's Commonwealth Games are still to come in India in October, but Dobriskey has admitted that she is already feeling the weight of expectation to secure an Olympic medal on home soil in two years' time.
"It seems so strange that it has come around so quickly," she told skysports.com. "It feels quite close now.
Opportunity
"With that there comes the build up of the pressure and it seems quite heated as it approaches so fast.
"But at the same time I am very, very excited. It is important to remember that this is what you train for, and also what it will bring to Britain."
The London Olympics is viewed as an opportunity to create a long-term legacy of athletics and Dobriskey knows that she has a responsibility to act as an inspiration.
"It is really important," she explained. "For me, as an athlete, I have had so many opportunities through sport and not many people get to do that.
"On top of that you have the health benefits and the lifestyle. If you can encourage children to partake in that, even if they don't succeed at the highest level, then that is positive.
Legacy
"It would be brilliant to think that athletes like me can leave that legacy with people and that they can reach their goals and transfer the benefits that you get from sport into everyday life."
Filling the shoes of Dame Holmes, who won double Olympic gold in the 800m and 1500m in Athens in 2004, is obviously a tough task and Dobriskey has not been greedy in setting her targets.
"I look at what Kelly has done and I think, 'wow'. Obviously she is such a huge inspiration and to follow her is what people dream of," she added.
"I do aspire to her and if I can have half of what she did then that would be amazing."
Dobriskey continued: "It is unbelievable really, I am so lucky. If it (2012) had been a couple of years too early or a couple of years too late it could have been a completely different story.
"But to have realistic hopes of achieving your ambition, being at an Olympics and winning a medal, and it being with a home crowd, it is basically what dreams are made of."
To become faster for your sport, download the adidas miCoach app and run in Supernova trainers. Visit facebook.com/adidasrunning to find out more.