Skiing: Miller, Vonn lead US
Duo head the pack going into Vancouver
By James Mason. Last Updated: 02/02/10 10:24am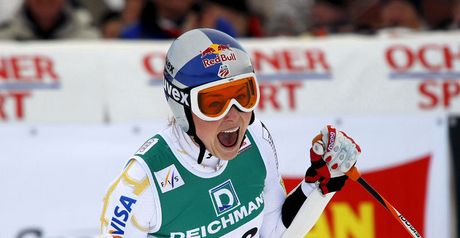 Vonn: Aiming for gold
The US Alpine ski team will head into the Winter Olympics in Vancouver with Bode Miller and Lindsey Vonn heading the pack.
The two-time Olympic silver medallist Miller and double world champion Vonn, have been included in the squad along with 20 other athletes.
At the age of 32, Miller is one of the most experienced skiers in the team. The New Hampshire-born Miller almost retired last year, however, he has shown a marked improvement in recent times and appears to be on his way back towards top form.
Vonn, the top-ranked skier in the world, has won every downhill race this season on the FIS Alpine World Cup circuit and is aiming for Olympic gold.
Potential
Jim Tracy, the US women's alpine ski coach, is looking forward to seeing Vonn compete in Vancouver.
He said: "With Lindsey, there's potential (gold) in every event.
"She has put in the hard work to make it happen and has proven she can, but the cream of the crop will be there and they all have the same goal.
"She has said it better than anyone - if she wins one medal of any colour, she'll be happy. Everything else will be a bonus."
The US team includes nine-first time Olympians and Sasha Rearick, US men's coach, feels the squad has the right balance to it.
He added: "As a team we're proud of this group of guys.
"It's an impressive mix of veterans like Ted and Bode, who've shown they can perform when it counts.
"But then we've got young guys like Andrew Weibrecht and Tommy Ford, who have consistently made progress all winter.