Decision day for 2016 Games
Chicago and Rio favourites to stage Olympics
Last Updated: 03/10/09 4:31pm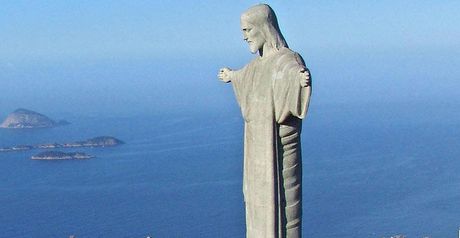 Candidate: Can Rio scoop the Olympic prize?
The host city of the 2016 Olympics is to be decided in Copenhagen on Friday.
Chicago and Rio are the favourites, ahead of Madrid and Tokyo, to be named host city, and the decision is due at 5.30pm after a vote by the 106 members of the International Olympic Committee.
London 2012 chairman Sebastian Coe said: "Any one of these four cities could deliver a great Olympics - this is probably the highest quality contest there has been.
"It is very close competition and it could all be decided by the final presentations.''
Chicago will be hoping the Obama magic has rubbed off on their bid.
The drama surrounding Michelle Obama's arrival in Copenhagen has certainly focused attention more sharply on Chicago and her husband Barack's appearance at the final presentations may well be enough to clinch the contest.
It will need Rio to produce the sort of spine-tingling speech that Coe delivered on London's behalf four years ago to swing the vote back their way.
Most observers have already written off Madrid and Tokyo - the Japanese city is viewed as the one most likely to be eliminated in the first round of voting.
Madrid have never been able to shake off the major problem of trying to persuade the 106 International Olympic Committee members to stay in Europe even though the London 2012 Games and the 2014 Winter Olympics in Sochi, Russia, will have been on the same continent.
Madrid have been trying to style themselves as the 'Hispanic bid' rather than European but with limited success. Tokyo's campaign, meanwhile, has never got off the ground and they suffered the worst report from the IOC's evaluation commission last month.
Rio's challenge has always been to persuade the IOC members that although their bid is the most risky in terms of the sheer volume of work that needs to be done on the infrastructure, it is the only decision that will be historic.
The Olympics has never been in South America, and Rio's question is do the IOC really want to make the Games a prize just to be distributed among the industrialised nations of the world.
The vision of the Olympics taking place with the backdrop of Sugarloaf mountain is also an inspirational one to many.
For any IOC member tempted to play it safe, Chicago is the obvious choice - the safest pair of hands in terms of television money, marketing opportunities and ticket revenue.