Fed flying the flag
12-time Grand Slam champion to carry Swiss flag at Olympic opening ceremony.
By Paul Higham. Last Updated: 02/08/08 10:03am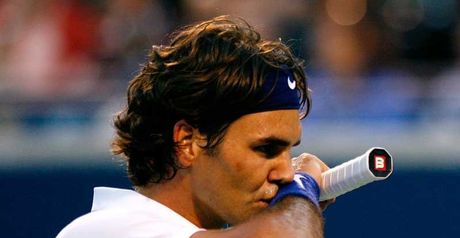 Federer: Flag bearer
Roger Federer will carry the Switzerland flag at the opening ceremony of the Olympic Games nesxt Friday, that day of his 27th birthday.
The current world number one could have lost that crown by the time the Games come around, but he at least will have the honour of leading the Swiss time out in China.
Federer led out the Swiss in Athens four years ago and he will again be carrying the flag at the opening ceremony, which will also be his 27th birthday.
"It's wonderful that I can carry the flag for the Swiss delegation on my birthday," Federer said in a Swiss Olympic statement.
Score to settle
"It's well known that I still have a score to settle with the Olympics and being handed this honour for a second time will give me extra motivation."
Federer was the big favourite to take Olympic gold in Athens four years ago but crashed out early on against Czech Tomas Berdych.
The 12-time Grand Slam winner could be second favourite at the Olympics for once as Rafael Nadal could head to Beijing as the new world number one.
The Spaniard has been gaining on Federer since beating him in the French Open and Wimbledon finals.
Following Federer's defeat at the Cincinatti Masters in the third round, Nadal could end his four-year reign at the top by winning the title.
Either way, Federer will have a point to prove in Beijing for what promises to be a testing tennis tournament.