Beijing Workers' Gynmasium
Last Updated: 28/07/08 10:15pm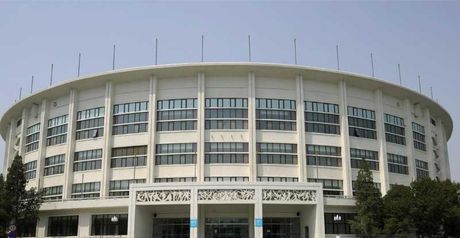 The Workers' Gymnasium in Beijing is one of the 11 Olympic venues newly renovated for the summer Games this year.
Venue: Beijing Workers' Gymnasium Location: Gongti Rd., Chaoyang District, Beijing Olympic events: Boxing Paralympic competitions: Judo Floor area (sq m): 40200 sq m Permanent seats: 12000 Temporary seats: 1000
Originally built to host the 26th World Table Tennis Championships in 1961, the venue has since held more table tennis, basketball and volleyball inside a building once known as one of the top ten architectural feats in Beijing in the 1950s and 19660s.
Work started an upgrade programme for the Olympics in May 2006, but it was decided the keep the famous carvings on the main entrance facade - which depicts traditional Chinese martial arts.
Although the entrance retains the historic significance of the building, it did need bringing into the modern world and so a new entrance has been added and the building area in total has been expanded to include a main boxing area two warm-up spaces and an energy resource centre.
13,000 spectators can now be housed within the renovated arena, with 12,000 permanent seats and the rest made up of temporary seating underneath the original, if modernised, cable suspended ceiling that spans 94 metres.
Lighting, acoustics, windows, ventilation and electrical equipment have all been modernised, with the new building also capable of withstanding a force eight earthquake.
240 journalist seats and 30 VIP seats are included, while there are new wheelchair ramps and accessible seating to conform to modern standards as the venue will also host the judo competition in the Paralympics.
The Good Luck Beijing International Boxing Invitational Tournament was held at the venue in November as a warm-up and passed with flying colours.
The real competition can now begin in a real gem of a venue, which combines the grandeur of its original state with the new size and up-to-date facilities needed in modern sporting arenas.