Murray - Games are massive
Britain's No.1 looking forward to playing in Beijing
Last Updated: 14/07/08 4:21pm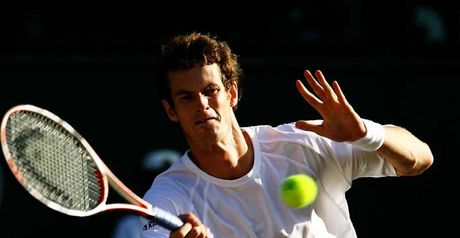 Murray: Honour to represent Britain
Andy Murray is looking forward to carrying Great Britain's tennis hopes at the Olympics following his rise to world number nine.
The 21-year-old is eager to make the most of this rare opportunity for professional tennis players to showcase his talents in front of billions of television viewers in a multi-sport environment.
Murray said: "The Olympics are massive to me. It's not just about the tennis, it's about being in such a great competition.
"If you're lucky you might get the chance once in your career. To do it at 21 is great and I want to do well there."
The fiery Scot, who has been hampered by a catalogue of injuries in the past, will be hoping that he can embark on a healthy run so that he can realise his dream of representing Britain.
A string of neck and back injuries as well as fatigue cost the British number one four months of the 2007 season resulting in him missing both the US Open and Wimbledon but as of late he has enjoyed a relatively injury-free spell.
To combat his injury woes Murray added: "I'm playing less tournaments after Wimbledon because I have to make sure I have enough rest days and am not burnt out by the time I get to the US Open."
Honour
Despite his apparent aversion to the Davis Cup, Murray said: "It is an honour to represent your country and I am looking forward to it."
If Murray is to represent Great Britain then he may be surprised to learn that he has a lot to live up to. In the history of tennis at the summer Olympics, Great Britain has claimed no fewer than 40 medals, including 15 golds.
In recent times however British tennis has stalled. The last athlete of note to represent Great Britain was Tim Henman whose singles performances left something to be desired.
After being eliminated in the first round in 2000, Henman put in another feeble performance in 2004 against Jiri Novak.
Murray will be hoping to do better and the hard clay courts of Beijing may just suit him and help give Great Britain's proud Olympic tennis tradition the kick-start it needs.