BOA appeal rejected
Expected decision comes through as BOA appeal rejected by CAS
By Paul Higham Twitter: @SkySportsPaulH. Last Updated: 30/04/12 5:20pm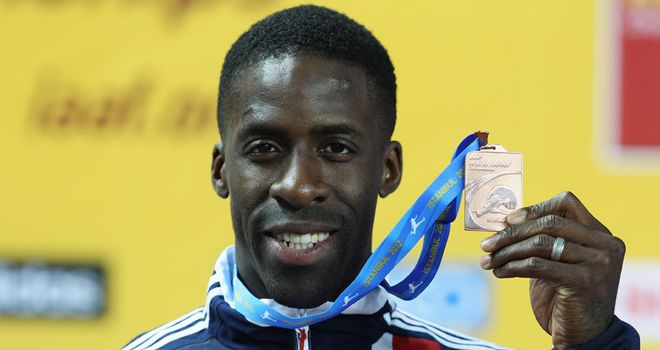 Dwain Chambers: Allowed to take part in London 2012
The Court of Arbitration for Sport has, as expected, ruled against the British Olympic Association and their lifetime Olympic ban for drugs cheats.
The World Anti-Doping Agency (WADA) had said that the BOA's bylaw which prohibits athletes from taking part in an Olympics if found guilty of a doping offence was against their own code.
BOA officials asked CAS to mediate, but sport's highest court has ruled against the BOA and says their bylaw is non-compliant.
It means that the likes of Dwain Chambers and David Millar can now represent Team GB in this summer's London Olympics.
"The CAS Panel has ruled that the BOA bye-law related to the selection of British athletes for the Olympic Games was not in compliance with the World Anti-doping Code," read a CAS statement.
"Such decision confirms the jurisprudence established last year in the case between the US Olympic Committee and the International Olympic Committee."
Merritt
The case in question is that of LaShawn Merritt, the Olympic 400m champion who successfully had his lifetime ban by the International Olympic Committee overturned by CAS last November.
The BOA had stood firm despite them being the only national committee which bans its own athletes from Olympic competition if guilty of doping.
Britain has signed up to the WADA code though, so must comply with their policies, which states a maximum two-year ban is the punishment for a first doping offence.
Olympics minister Hugh Robertson expressed disappointment at the outcome, and called for tougher sanctions for doping offences generally.
"I supported the BOA's position, as our national Olympic committee, in having the autonomy to set its own eligibility criteria for Team GB athletes," said Robertson.
"I accept this ruling from the Court of Arbitration for Sport but it is very disappointing.
Review
"Moving forward, I fully endorse UK Anti-Doping's first submission to WADA as part of its review of the World Anti-Doping Code. I want the code to be further strengthened and I would particularly like to see tougher sanctions for proven drug cheats.
"The UK takes its responsibilities in the fight against doping in sport seriously. As we host the Olympic and Paralympic Games this year, we are promoting this message through the international 'Win Clean' campaign."
Controversy has surrounded the selections of Chambers and Millar in particular given their obvious talent in sprinting and cycling respectively.
Both men served doping bans in 2004, and both have expressed regret and tried to help out with anti-doping campaigns, which has been commendable but the BOA still wanted to keep them out of the Olympics as the ultimate deterrent.
Chambers still represents Britain's best chance of a medal in the showpiece 100m, as a former European champion who this year has won World Indoor bronze in Istanbul last month.