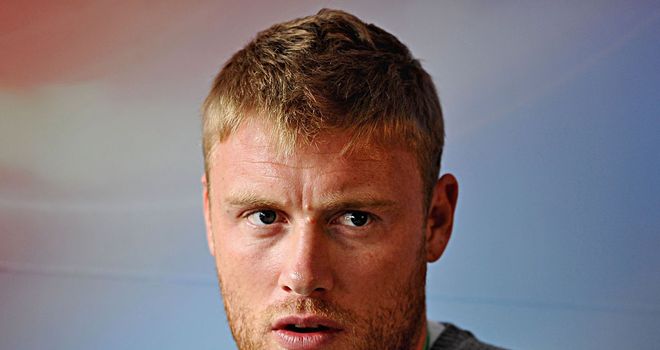 Andrew Flintoff: Cricketing hero fancies Olympic Darts
Ahead of London 2012 we asked a range of stars to let us know what the Olympics means to them. We get cricket legend Andrew Flintoff's view of the Olympics...
What are your favourite Olympics memories?
Probably my favourite memory is for the wrong reasons I suppose, as it's probably when Zola Budd tripped up Mary Decker! I was only young but I remember it well, I heard something on the radio about it and there was a crying voice and they were saying 'Oh it's Mary crying again!' so that was one of those things that sticks out as it was pretty funny.
Who would you class as the greatest Olympian of all time?
Has to be someone like Carl Lewis or Daley Thompson, hasn't it? Those lads were dominant and everybody knows who they are instantly so that says a lot about how good they have been.
How much of London 2012 will you be watching? Are you going?
I'm not going, I haven't got a ticket have I! I think the closer it gets the more everybody will start to become more interested in it. I like the Olympics, but I was never an avid viewer of it. But because it's in London, I think you'll find the closer it gets you'll find that people and even casual fans or observers are really looking forward to it, and I'm the same, everybody will be tuned in to the 100m for example and whether you like it or you're not that keen you've got to admit it'll be great to see such a massive event being held in this country.
Which other events are you most looking forward to?
I'm looking forward to the 100m the most, everybody wants to see that one don't they? And then with being on A League of their Own we've had a few Olympians on the show so I'll be hoping to see them in action now. We had Mo Farah doing the Mo-Bot on there and that celebration has taken off - and he's a great lad as well so I want him to bring us back a medal. We've had Louis Hazel as well and the likes so we'll look out for them. And I've cycled with Chris Hoy around the velodrome a few times and he's a great lad as well. Once you've met these people you get to see just how keen they are and how hard they work so I'll be showing more of an interest as you get into these different sports.
How do you think Team GB will fare?
I think you saw with the jubilee weekend that there's a lot of pride there, the eyes of the world are on us for the Olympics and for that period of time we'll want to show off the country and how great it is. We put a good bash on don't we so I think we'll do really well in staging it. I know from the Ashes that playing in front of a home crowd gives you all a big lift and that'll be the same for the British team at the Olympics, so I'd expect to see plenty of medals coming our way.
What sport would you like to see added to the Olympics?
It has to be darts - let's get darts in the Olympics! It's a must, it's brilliant to watch every Thursday night when the Premier League is on, I love it, I think it's brilliant. If that was in the Olympics now it's probably the only way I'd get into it, I'd be on the oche at it ten hours a day. And seeing Phil 'The Power' Taylor carrying the British flag at the opening ceremony would be amazing.
If you were to enter the Olympics, which event would you choose and why?
I don't think it'd be any of the speed ones! I don't know, again my only chance would probably be archery, I could have a go at bow and arrows, that's a bit like darts! Maybe the javelin that's like a big dart but I don't think my knee would stand up to it!
But if you were serious you'd have to go for one of the big ones wouldn't you, the 100 metres. Or if not maybe swimming, I like a swim, not too far though, what's the shortest one? Is there a 50m, that'll be it then...