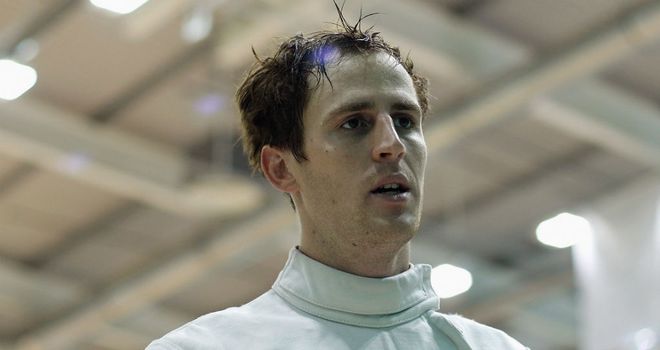 Nick Woodbridge: finished sixth for the second successive event
Nick Woodbridge finished just ahead of fellow Brit Sam Weale in the men's final at the modern pentathlon World Cup in Rio de Janeiro.
Woodbridge ended up coming home in sixth - the same position he managed in the opening World Cup in the United States last week - one place ahead of Weale, who had a good day after missing out on the final in Charlotte.
However, world junior champion Jamie Cooke, who is also in the battle to claim one of the two Olympic spots available, failed to make the final in Brazil.
Woodbridge had a poor start to the day in the fencing, normally one of his strongest events, but climbed into medal contention with a strong swim and ride, while Weale stayed around the top 10 all day.
Both shot well in the final event, the combined run-and-shoot, but they were overhauled by faster runners. Aleksander Lesun of Russia was the runaway winner.