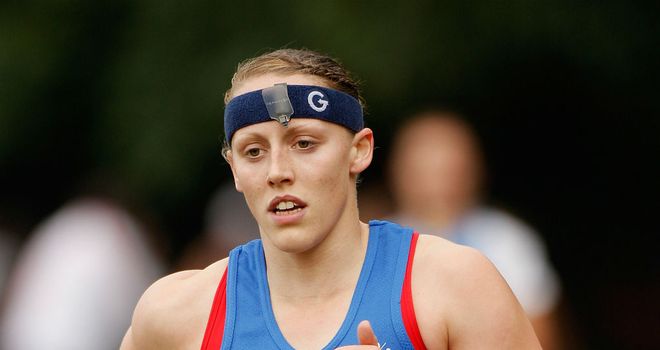 Mhairi Spence: The Olympic hopeful wants to inspire others this year
Mhairi Spence, Modern Pentathlon world champion, believes winning gold in London will be a tough ask but admits it is not impossible.
Inverness-born Spence, who won the world title in Rome earlier this month, told Sky Sports News Radio: "It's not an impossible feat, it will be a tough one to get on top of that podium but I wouldn't say it was impossible."
With five different disciplines- fencing, swimming, riding, running and shooting- the sport works on a points system.
Inspiration
Spence explained that she began her sporting career at a young age. She added: "I used to swim with the local swimming clubs since I was quite young and I've always had a horse and I used to go to Pony Club.
"I would compete in Tetrathlons, which is shooting, swimming, running and riding and then at 16 I saw the Modern Pentathlon at the Sydney Olympic Games. I then decided to try fencing which was the only one I didn't do, and then went on from there."
The pentathlete hopes that she can inspire people in the future just as she was motivated by watching the previous Games.
Spence, who has gained the nickname 'Fency Spency' due to her love for the fencing element, admits that although the sport is difficult, it is also great as it is so diverse.
Variety
She said: "The competition is tough. We do all five sports in one day but we're really lucky we are able to compete in five different sports. Training from day to day is never boring, we are always doing something different and that's I think the great thing about our sport. There is such diversity in the sport that it's just really good fun."
The hopeful now has her eyes set on London later this summer, where she hopes that her performance can inspire a generation of aspiring Olympians.