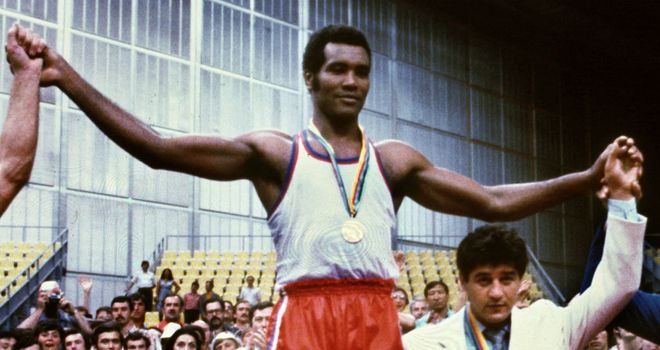 Teofilo Stevenson
Teofilo Stevenson was a world-famous Cuban heavyweight boxer, who enjoyed a wealth of Olympic success throughout his sporting career.
The boxing legend was born in eastern Cuba and fought his first bout at 14-years-old.
He is renowned for turning down the chance to turn professional and fight the then world heavyweight champion Muhammad Ali. This was in the 1970s and US boxing promoters offered Stevenson $5m (£3m) for the opportunity which he refused.
The Olympic Games were a great event for Stevenson, as he won gold medals in three consecutive Games - 1972 in Munich, 1976 in Montreal and 1980 in Moscow.
Boycott
The much-loved amateur boxer of his time then missed a chance to go for a fourth Olympic gold, as Cuba joined the Soviet boycott of the Games in Los Angeles in 1984.
In 1988, he announced his retirement after Cuba decided to miss the Seoul Olympics as well.
He became a coach and served as vice president of the Cuban Boxing Federation once he had retired from the sport.
Stevenson died at the age of 60 on 11 June 2012.