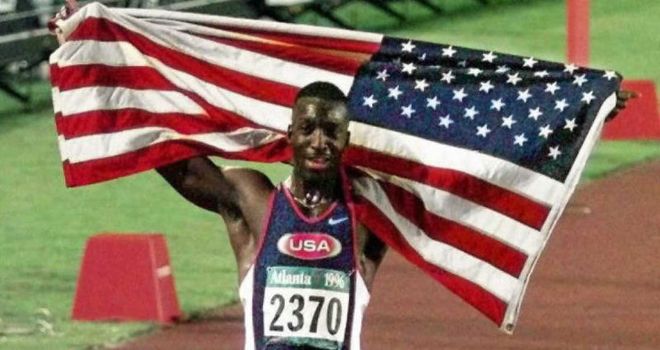 Michael Johnson
American Michael Johnson is renowned for being one of the greatest long sprinters in the history of track and field. He specialised in the 200m and 400m.
The 44-year-old, famous for his upright running style, made his Olympic debut in 1992. However, he was ill at this time yet managed to win a gold medal in the 4×400m relay.
His career highlight came at the Atlanta Games in 1996, where he won both the 200m and 400m events. He became the first man to accomplish that feat at the Olympics, also gaining a world record time of 19.32 in the 200m.
The athletics legend ended his Olympic career at the Sydney Games in 2000, where he defended his 400m crown.
Successful
He also added, at the time, a second gold medal in the 4×400m relay; however this was subsequently taken away due to doping penalties against team-mates Jerome Young and Antonio Pettigrew.
In the World Championships throughout his career, Johnson was even more successful - he won the 200m in 1991 and 1995, and the 400m in 1993, 1995, 1997, and 1999.
In 1999, he also broke the 11-year-old world record in the 400m at the World Championships in Sevilla, Spain, with a time of 43.18.
Johnson retired from athletics in 2001 but he remains heavily involved with the sport through coaching and media work.