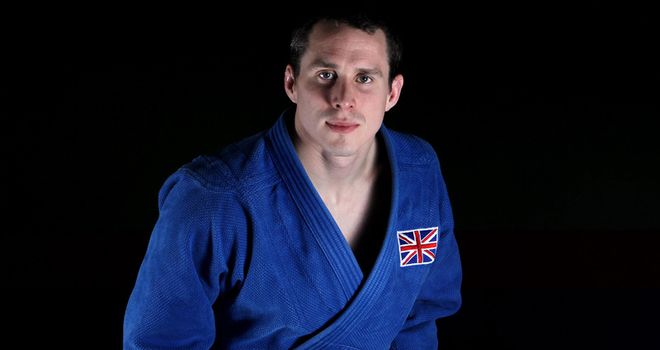 Eaun Burton: Bronze medal in prestigious Masters event
Euan Burton picked up bronze at the prestigious IJF Masters in Kazakhstan to make a strong start to 2012.
Only the top 16 in the world are invited to compete at the event, meaning it was the strongest field possibly assembled.
Burton, 32, performed well in Almaty and made it all the way into the semi-finals before being beaten by reigning world and Olympic champion Elnur Mammadli of Azerbaijan - who went on to take the title.
In the first round of the -81kg category, two-time world bronze medallist Burton defeated GB World Cup winner Axel Clerget of France by ippon, before following up with a yuko victory over 2009 world champion Ivan Nifontov of Russia.
The semi-final defeat to the eventual winner meant Burton claimed bronze as there is no repechage system in place at the Masters or Grand Slam events.
The hard-fought result earned the Briton 160 world ranking points as he continues to work towards a top-eight position to be seeded at the Olympic Games.
Bryant fifth
In the women's +78kg category Karina Bryant, 32, started out by defeating her Beijing conqueror Mexican Vanessa Zambotti by ippon.
In the second round the five-time world silver medallist lost out by yuko and then ippon to three-time world silver medallist and eventual gold medallist Qian Qin of China.
The fifth-place result saw Karina receive 80 world ranking points as her rich vein of form continues.
British Judo Performance Director Daniel Lascau said: "From my point of view Euan's result shows his consistency in training and I'm delighted to see him win a medal.
"This result really makes it possible for him to be seeded at the Olympic Games and that's the most important thing for him, to be positioned in the top eight in the world ranking list.
"I was very pleased to see Karina win her first fight and she needs a little more time to win medals at these events but we're making progress and know these results are very realistic."
Both Euan Burton (-90kg) and Karina Bryant (+78kg) will be in action at the 2012 British Closed Championships on Sunday.