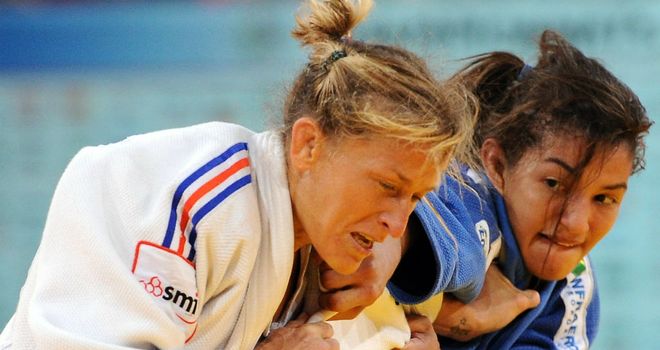 Sarah Menezes
Sarah Menezes grew up in one of Brazil's poorest states, yet when she was nine years old, she joined a judo training session at her primary school.
Her skill, talent and passion for the sport grew from that moment on, and she was even given a university scholarship as a result of her athletic talents.
As she prepares for the London Games, the Brazilian judoka is one of her country's leading hopes for a gold medal.
Gold
Currently third in the world in judo, Menezes is aiming to become the first Brazilian woman to win an individual gold medal at an Olympic Games.
It was in 2010 at the World Championships that the two-time junior world champion took huge strides towards senior prominence by winning the bronze medal. This was an achievement which she also repeated the following year.
With her current progress and success, many people will be watching to see if she can write her name into the history books in London this summer.