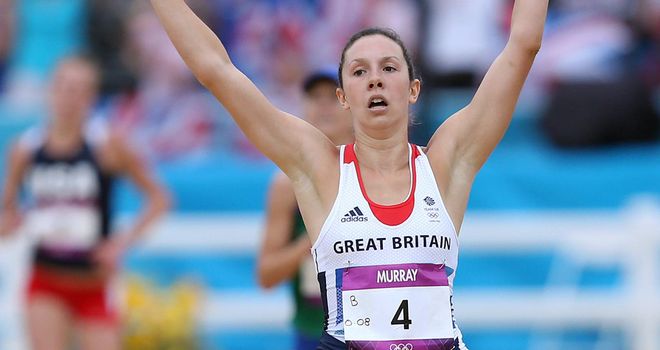 Samantha Murray: Silver ending for Team GB
Samantha Murray won a brilliant silver medal to maintain Great Britain's record of having picked up a modern pentathlon medal at every Olympics since the women's event was introduced to the programme in Sydney in 2000.
The 22-year-old from Clitheroe in Lancashire was ranked 78th in the world in February but has had a stunning season, capped off by a superb performance in Greenwich Park today.
Murray went into the final event, the combined run and shoot, in fourth place but overhauled Brazil's Yane Marques and Amelie Caze of France to finish second behind Lithuanian winner Laura Asadauskaite, the final gold medallist of the London Games.
Marques held on for the bronze but there was disappointment for Britain's world champion Mhairi Spence, who had a difficult day and finished well down the field.
"I had a lot to make up on so I needed that run. I've made a few mistakes today which set me back in the field but I came through in the end and my shooting was reasonably good as well. I'm just so pleased," said Murray.
Running
"My legs kept running for me and I'm so happy. The hills as well were so steep and I just kept working really hard."
Murray hoped her performance would inspire others.
She said: "Honestly, if you have a goal, anything you want to achieve in life, don't let anybody get in your way, you can do it.
"There are so many people and so many things that will feel like they're trying to set you back but honestly, find the path you want to take in life and follow it, stick to it because if I can do it - I'm a normal girl - anybody can do anything they want to do."