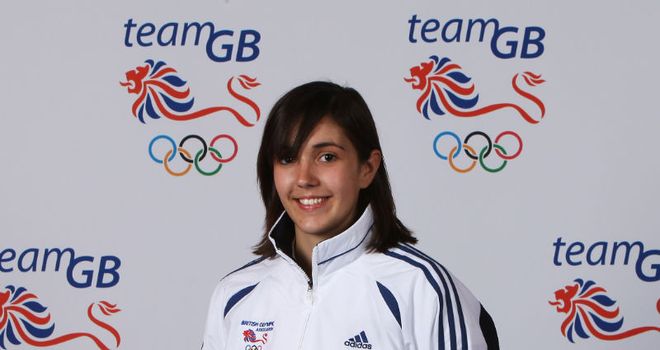 Laura Innes
The sport of handball was relatively unknown until London won the bid to host the 2012 Games - even a Great Britain women's goalkeeper had not heard of it.
Laura Innes, 21, unlike many professional athletes has not been playing her sport since a young age. She was a novice to the sport right up until May 2007, when her whole life was to change.
Innes began playing handball as a result of the Sporting Giants campaign, launched by UK Sport, which she heard about through her uncle.
The initiative aimed to attract tall (women needed to be 5'11"), young potential athletes and it is also how the GB Men's captain, Bobby White, became involved with handball.
The aim was to change certain sports into Olympic disciplines. Innes was put through a long trial process before being offered the chance to train full time in Denmark at the end of October 2007.
In January 2008, Innes moved to Denmark to fulfil her new handball dream - to compete at the London 2012 Olympics. This meant leaving home at 18 and throwing herself whole-heartedly into the sport.
Innes stepped in to captain the team against a Spanish regional team and continues to be part of the GB team as 2012 approaches.
However, the young keeper, who currently plays for Swiss club LK Zug, has recently suffered a setback due to a back injury. She suffered two slipped disks which led to her having to undergo an operation in November last year.
The recovery is going well though, with Innes recently starting to run again, after one whole year of being unable to do so.
She is upbeat and positive with less than a year to go until the Games and hopes that 2012 will be the beginning of a long and successful handball career.